We take a truly personal approach to every management job that we take on here at Finefair. For example, we understand that every single property is unique and every area of London is different. Consequently, we strive to provide a unique, tailor made package of services to each and every client. Amongst our many options, we provide expert block management Greenwich can depend on. We also work with all other London boroughs.
A reputable, experienced team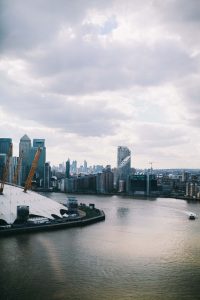 Since being established more than ten years ago, we have been keeping up to date with all the ups and downs of the London property market. As a result, we can offer our clients a completely relevant and modern service that is ideal for their needs. This has resulted in a diverse and growing portfolio of clients. They know that they can rely on us for professional and thorough services. This gives them absolute peace of mind, even if they are out of the country. We can handle every single aspect of the management process if you want us to.
Some of the finest block management Greenwich has
Managing blocks in Greenwich can be very complicated. This is because there are usually several different properties and tenants involved. One of the main advantages of working with us is that you can get everything taken care of together in one place. As a result, you won't have to deal with several different companies. This aids in organisation and ensures that all of the different threads of management come together. The result of this is one seamless package of services. From arranging conversions and refurbishments to making sure the rent arrives in your account each month, we can do it all.
You can rely on us to take care of management tasks properly and on time. This keeps your tenants happy and makes sure that your property is looked after for the entire duration. If they require block management Greenwich shouldn't hesitate to contact us on 0208 554 0500. We look forward to hearing from you.