At Finefair we are passionate about properties and people. This is why our work focuses on assisting clients as much as we can. Working with us means that you will receive the best assistance so that your properties get the attention they need. As a result, we can take over things like maintenance. On top of that, you won't have to worry about your income thanks to the guaranteed rent Hammersmith and Fulham landlords can depend on.
An understandably popular area
Hammersmith is only a 15 minute journey from Central London. There are a lot of markets, pubs and fitness clubs, along with two exceptional pa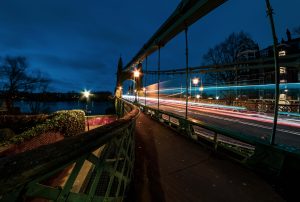 rks within walking distance. Surprisingly this area was a huge industrial centre in the past, but now it is a great residential area.
Hammersmith's status is swiftly improving because it is in a great location that is 4 miles from the West End. There is also plenty of choice when it comes to schools in the area, including fantastic private and state options. People living here can enjoy the excellent travel links and accessibility too.
Even better things to come
Another thing to know about the area is that there is extensive regeneration going on. This year, work will start on redeveloping Hammersmith & Fulham town hall. The impressive result will include 200 homes and new quarters for the Council. Other facilities the scheme will create include shops, cafes, office space, and a cinema.
An interesting property scene
You can find plenty of fairly large houses in the area. This encourages renting families to live here. However the location is popular with many people. This includes finance workers and young professionals who want the modern flats on offer. One of the best streets is Brook Green. It is very leafy with its open space and has an amazing sense of community.
Looking for help?
Leading services aren't far away when you give the Finefair team a call. Our work covers various property needs. This includes, but is not limited to, the guaranteed rent Hammersmith and Fulham loves using. We also offer management and portfolio solutions.
Don't wait; reach out now to find out how much we can help you and your properties.