When they need assistance with property investment Haringey landlords come to us. Our team aims to provide the highest standards to them every time. Our services are comprehensive so we have the means to attend to all requirements. We can even help deal with tenants for you, making your experience much smoother.
New data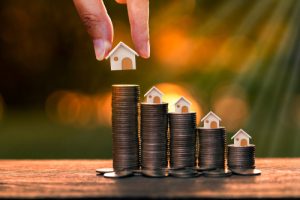 One of the biggest potential costs for a landlord is a rogue tenant. If they fail to pay their rent or damage the property, it can cost the owner a lot of money. In addition, landlords have to follow specific rules to evict a tenant. According to new data it takes around nine months to evict a tenant legally under new rules.
The losses a landlord could face can account for a sizeable percentage of the property's value. The average amount of lost rent in the UK is £6,111. However additional costs like repairing damage, redecorating, and replacing stolen items can add thousands more to the bill.
The potential losses as a result of rogue tenants can be even bigger in areas where house prices are higher. Naturally London has some of the biggest losses. For example, landlords in Kensington and Chelsea could have to pay £100,512 to deal with a rogue tenant for nine months. In Haringey this number is £60,000.
Fraudulent applications
Another way rogue tenants cost landlords money is with fraudulent applications. Since the introduction of the Tenant Fee Act 2019, the number of people falsely applying for tenancies has grown. This is because landlords can no longer charge fees for applications. Unfortunately, the time spent looking at these false documents can cost landlords and agents a lot of money.
Reliable services
At Finefair, we want our clients to succeed as much as possible. As well as aiding them with their current investments, we inform them of other opportunities that pop up. This kind of approach has led us to become the top company excelling in property investment Haringey has.
If you choose us to look after assets we can handle the management, including dealing with tenants. If you would like to work with us, please get in touch.