We understand that people often struggle with the challenge of managing estates. This is why we are here to assist you. Our team is the most reliable one for estate management Hillingdon has. We have been operating in this area for years. During this time, we have built up our skills and experience. As a result, we are at the point where we can work alongside you to develop your portfolio without much hassle.
It is all about the climate
If you have been following the news recently, you will know that climate protesters were very active in London. They even took part in a fortnight shutdown of essential locales in the capital. Their goal was to get more attention on environmental issues.
However, something you may not be aware of is Hillingdon Council's green efforts. They have made a good contribution towards fighting climate change. They did so by distributing 5,000 free saplings. Schools, community groups, local businesses and residents were all able to get their hands on ten saplings each.
One Hillingdon Council spokesperson said they were investing £2,538 into the free trees initiative. They used Section 106 funds, which were appointed for air quality incentives like this. They got the funds from developers as a part of their planning conditions. The trees were provided from a myriad of areas all over the borough. Examples include Hillingdon libraries and the Rural Activities Garden Centre.
The types of trees available
The new trees include hazel, downy birch, crab apple, and rowan. There was also whitebeam, hawthorn, field maple, and bird cherry available. It wasn't difficult for inhabitants to get their hands on the saplings either. All they had to do was cut out the voucher within the September/October issue of Hillingdon People. They had the option to print out the online copy as well. The council told people to ensure they had somewhere with plenty of room so the tree could grow properly.
The council's Cabinet Member for Finance, Property, and Business Services made a statement on the matter. They said the council was aware of the increasing concern about environmental problems. In addition, they said they were eager to build on everything they had already done. The council wants to plant even more trees and enhance the air quality across the Borough.
Tackling pollution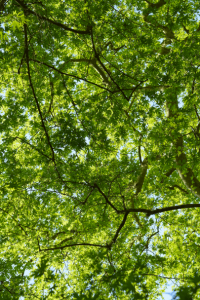 Trees do a vital job of fighting pollution, guaranteeing clear air. As a result, introducing more of them shall aid everyone in breathing easier. Furthermore, it will turn the neighbourhoods into even more pleasant and greener ones. They are especially important to denser urban spots.
There are so many benefits to be had here. This is why the council is encouraging everyone they can reach to plant a tree. A lasting legacy should be there for future generations. If you are looking to invest in such a green area, the best company for estate management Hillingdon has will help you. Just get in touch with Finefair.
More than 2,500 trees already
According to the council, they have planted over 2,500 trees in the previous five years. Something else they have done is introduce a contemporary planting scheme in open spaces and parks. They are at sites that include the Harmondsworth and Yiewsley Recreation Ground, and Barra Hall Park. There is also the Northwood and Fairway Recreation Grounds, and Stonefield Park.
Contact the top name for estate management Hillingdon has
At Finefair, we see to it that you expand your portfolio to the degree you desire. This is what you would expect from the leading business for estate management in Hillingdon. We also make certain that you can get everything you need in one place. So, if you require our assistance, please get in touch.