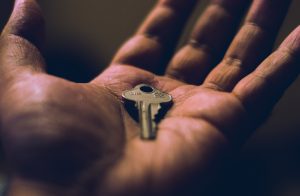 If you need help with block management Southwark can offer you no company superior to our own. We work closely with our clients so we can handle every need. We even help people to come up with strategies that suit their distinct goals. Thanks to this approach, we have been able to develop quite the impressive client base.
New life for a former fire station
The London Fire Brigade's former 19th century headquarters recently had new life breathed into it. This structure was rescued from ruin by a community-minded refurbishment. As part of this, there is new green space, a sports centre, a secondary school, and 199 new homes. Brigade Court is in an unexpectedly quiet pocket of SE1. This is less than half a mile from Tate Modern and Borough Market so it is an ideal location.
Homes include loft-style flats in the unique red-brick Victorian buildings. In addition, there are sleek new-build flats that overlook a central courtyard. There are even a few smaller homes. When doing the designs, 1.61 London chose monochrome finishes in grey and matt white. Furthermore, there is black chevron tiling.
The fire station theme
The theme carries on in the new build. The Social is a relaxation lounge. There is also the Watch Room with a cinema screen. Another addition is the Mess Room, which functions as a private dining area. The Training Yard is home to a gym. Finally, there is the Look Outs, which are roof gardens.
This station was originally erected in 1878 to help with a massive inferno at a riverside wharf close by. Preceding this incident, the firefighters in London weren't public servants. The government had to pass an Act of Parliament in order to establish the Metropolitan Fire Brigade.
Reliable property services
At Finefair, we always aim to provide the highest possible standards to our clients. Since this is the case, you can rely on us to take care of everything. If you require assistance from the number one business working in block management Southwark has, please get in touch. Our team are ready to offer advice and get you set up with a great service.