It's never been easier to guarantee your investments as it is with our fantastic guaranteed rent schemes. These unique schemes are available to any investor or property owner. This is the case regardless of the size or kind of property or its location in London or the UK. When it comes to guaranteed rent in Harrow or in any other part of the country, we can't be beaten on flexibility or security.
Fantastic services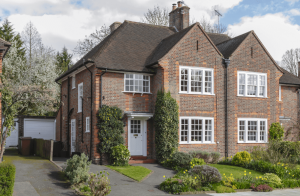 Guaranteed rent gives you complete security. It reduces the financial risks that so many property investors are concerned about. We don't charge commission or management fees when you take part in this scheme. So, it is in our interest to get you the highest possible rent payments. This means that we are the most financially beneficial option for you if you're in search of a reliable company offering guaranteed rent in Harrow.
We can offer the security of knowing the rent money will arrive in your account at the same time each month. Furthermore, we will also save you time by handling viewings and appointments and completing the paperwork. By doing this, you won't have to. We will also inspect your properties on a monthly basis. We do this to make sure they are maintained in their original condition and will be returned to you as they were at the beginning of the scheme.
Our team is able to take care of everything from the beginning of the process to the end, completely free. We'll even keep on providing the rent payments if your property is unoccupied. Ordinarily, if you don't currently have tenants, you just have to put up with a gap in rent payments. But when you work with us, you will receive an all-year-round guarantee.
Call on Finefair
Don't forget we don't just work in Harrow, but across every other London borough. Whether your properties are in Hillingdon, Havering, Haringey, Ealing, Kensington or any other part of the city, call us now.