One of the biggest worries landlords and property investors have is void periods. Luckily Finefair can help. We are the best team in London when it comes to guaranteeing rental income. Our schemes range from one to five years so we can cater for various needs. We have a great reputation across the capital, including being the best guaranteed rent company Harrow has.
Why guarantee your rent?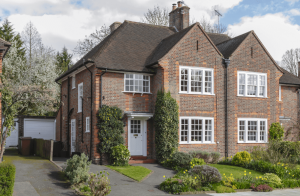 As we said, void periods are a big concern for many property owners. This is because when a property is empty it costs the landlord or investor money. After all, they still need to pay council tax, insurance, and other fees such as a mortgage if they have one. If there is no rental income, there is no money coming in to offset this. The loss of rent is also a missed opportunity to make a profit.
Void periods can vary in length. For example you may have a property in a very popular area and only take a few days or weeks to fill a tenancy after one ends. On the other hand you may struggle to find any tenants at all. The longer the voids last, the bigger the loss and cost.
Guaranteed rent is the best option to protect against voids. The scheme ensures you get a set rental income every month for the whole duration. We will pay the rent each month on the same date, even if there are no tenants. As a result it is our responsibility to fill any void as quickly as we can.
Benefits of working with us
The reason we are the top guaranteed rent company Harrow has to offer is we give clients a great service every time. While the guarantees on the rental income are a huge benefit, there are several other ones too. This includes:
0% commission
No management fees
Periodic inspections
24/7 maintenance from our professional team
Rent starts within ten days whether you have tenants or not
Excellent customer service
We treat every single property with the care it deserves. As a result we can ensure each asset remains in the best possible condition. We inspect properties on a regular basis to keep track of everything and do maintenance as early as possible to avoid bigger issues. This is better for you as well as your tenants.
Achieving the best rents
Another reason we stand out as one of the top providers of guaranteed rent in the whole of London is we strive to achieve the highest rents. We have extensive knowledge of the local markets in the capital. On top of this we keep an eye on demand and anything that can affect it, including new developments. This way we can set a suitable monthly rent for each property.
Choose the most reliable guaranteed rent company Harrow has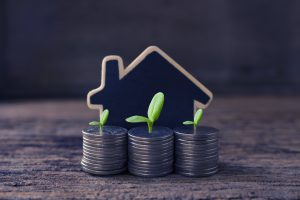 If you want a professional service, rely on Finefair. We make arranging everything simple and convenient. You won't need to work with any other company because we can handle everything.
We are the most knowledgeable guaranteed rent company Harrow has, so we are happy to support you. You can get in touch with us today if you have any questions about the schemes or the services we offer. You can also watch our helpful video if you want to find out more about how the rent guarantee schemes work.