One of the reasons we stand out from other property companies is because we offer flexible and convenient guaranteed rent in Hackney. From the moment you lease your property to us, you will enjoy complete peace of mind. Furthermore, we will reduce your workload. This is because we will pay a guaranteed monthly rental payment straight into your account and deal with all the associated work.
You're in the right place for expert property services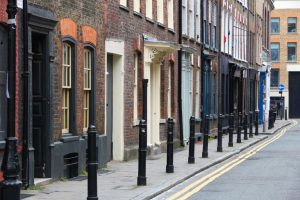 From management to viewings to inspections, we are able to handle all the work on your property. We do this throughout the whole duration of the scheme. We can do this whether that is a single year or an entire decade. Our team will also handle financial matters such as bills and council tax. This relieves your workload and ensures all the important details are taken care of. At the end of the scheme, your property will be returned in its original condition. This leaves you in no doubt that you have been working with a reliable and professional company. We always have your best interests in mind.
There are so many options available when you take part in our guaranteed rent schemes. The terms are totally flexible so you are always in control. You can take part from as little as six months or as long as ten years. So, if you don't want any long term commitment, we are the perfect option to provide your guaranteed rent in Hackney.
Providing quality services throughout London
Remember we do not only guarantee rent on properties in this London borough. We work across all other areas of the city, including Barking and Dagenham, Newham and Havering, as well as the rest of the UK. Wherever your property is located, you can participate in this outstanding scheme. We also help regardless of the size, number or type of properties in your portfolio.