When you have a property portfolio, whether it is just a single home or dozens, you need to think about protecting your investment. For starters you need to think about the condition of the properties. In addition, it is vital you protect your rental income. The best way to do this is work with us. Finefair is the best guaranteed rent company Hackney has, enjoying an excellent reputation in our industry.
How does it work?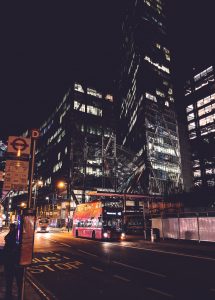 Lots of people wonder exactly how rent guarantees work. We are happy to explain our schemes and what they mean for you. Basically we take responsibility of the property. As a result we handle finding tenants, collecting rent, maintaining the property, and more. In one single service you get everything you need.
We will pay the rent to you for your portfolio every single month without fail. Your income is therefore 100% secure for the duration of the scheme, even if you have no tenants. So, rather than worrying about the losses of void periods, you have the guarantee you will receive your money. If we can't find tenants, we will bear the loss for you.
You can choose the duration for the scheme to suit you. It can be from a single year to five years. Throughout the scheme we won't charge you any commission or management fees. We take care of all the costs for you and earn our money by achieving the highest possible rent income for your properties.
If you begin a scheme with us we will get everything set up as quickly as possible. Your rental payments will begin within ten days, even if we cannot find a tenant for the property. So if you are facing a void period come to us and avoid it altogether.
Protecting the property
Another thing that makes us the top guaranteed rent company Hackney has is we protect all the properties we look after. Many landlords are nervous about facing a big bill if tenants damage their properties. We take away this stress by handling the upkeep for you. We are proactive so any issues will be resolved as quickly as possible.
More importantly than solving maintenance problems, we take care to vet tenants before they move in. As a result we can be confident they are the right people for the property.
The end of the scheme
There will be no stress at the end of the guaranteed rent scheme either. We will make sure the tenants have a clear end date for their tenancy. Then we will do repairs and maintenance so the property is back in its original condition. We will then hand responsibility back over to you.
Speak to the best guaranteed rent company in Hackney
We have an excellent reputation, striving to make sure landlords and their tenants are happy. In addition we are the chosen provider of local authorities in London. We would not have this honour if we weren't good at what we do. In fact we have many long term clients who stick with us and agree new schemes whenever one ends.
If you want to work with the most reliable guaranteed rent company Hackney has, speak to Finefair. You can call us for information or find out more on our website. There is even a handy video to show you how the schemes work.