When you find yourself struggling to oversee your property, the first thing you should do is seek out professional aid. We are the number one company for estate management Merton has. Our team has been working in this area and various others across London for many years. As a result, we are more than capable of helping you meet your requirements.
Inside of Merton's borders, you will come across the ever popular Wimbledon. This is a residential district that is famous for a certain tennis-related event that occurs in the summer. However, there is more to it than that. Come with us as we explore some of the finest attractions to behold in the area.
Green Space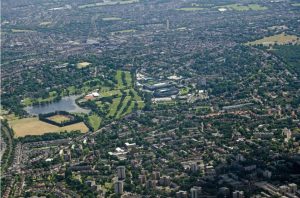 First, we have Wimbledon Common. This is London's biggest tract of heathland, coming in at over 1,100 acres. It connects with Putney Heath towards the North of the area. In the higher section of the Common, you will find the two lakes Kingsmere and Rushmere. Due to the large amount of room available, this is also a popular spot for horseback riding.
Across the A3 to the West you have Richmond Park. It is easy to see yourself spending numerous days here cycling or walking in the woodland and heath. This is quite an achievement because it is in the middle of the city.
The open space is one of the biggest selling points in this part of London. At Finefair we play our part in helping with this. As the top provider of estate management Merton has we look after open space around estates, gardens and more.
Wat Buddhapadipa Temple
This was the first Buddhist temple to be built in the country. In 1996, the King and Queen of Thailand inaugurated it. You can find it a few streets east of the Common.
Originally, the temple's home was in East Sheen. However, in 1976 it moved to its present site. There are resident nuns and monks. Of course, you are welcome to visit as long as you follow proper etiquette.
The primary temple has alluring interior frescoes, and there is also a stream and lake for anyone wanting a few minutes of peace.
The farmer's market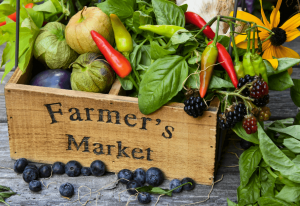 If you have time to shop, we recommend going to the Wimbledon Farmers' Market. Trading takes place at Wimbledon Park Primary School each Saturday. It has been in business since the year 2000 and has picked up a multitude of awards in its time.
The stalls are the property of regional organic producers. As a result, the vegetables and fruit tend to change along with the seasons. In April, there will be wild garlic. For May, it is asparagus and strawberries. In July, there are cherries. Later in summer, there are apples and plumbs.
Try the best estate management in Merton
At Finefair, we take our work looking after properties very seriously. Many of the structures we manage span huge areas. This includes blocks and estates with dozens of homes. Therefore, we are able to handle any task that comes our way.
If you would like the help of the top business for estate management Merton has, please contact us. We can choose the perfect service for you, creating a package so you get exactly what you need.