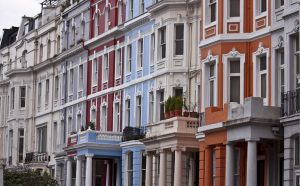 When they need help from property investment companies Havering residents know they always have an option; come to Finefair. Our team has been working with people in this area for years. As a result we have a lot of experience and know exactly what clients want. In addition, we understand what we have to do to give them a great service.
We look after properties all across the Borough. That includes in the very popular Romford. This is an area popular with lots of different groups, from families to young buyers looking to get on the property ladder. There are also lots of renters. Everyone comes to the area because there is a lot to offer.
Romford's history
Historically, Romford was part of Essex. However, it is now a part of Havering and one of the M25 region's premier commercial centres. The history of trade here dates back to 1247. During this year, it first got the right to hold a sheep market. To this day, the Market Place at the town centre plays host to more than 200 stalls. It does so three days a week. There is plenty more going on in the area too. As one of the leading property investment companies Havering has, we have a lot of knowledge of the area and can pick out some of the best attractions.
Havering Museum
Firstly, we have the Havering Museum, something that is a true source of pride here. It opened in 2010 and is operated by volunteers. You can visit to discover more about the winnings of the borough's best and brightest. Moreover, you will learn about how the various areas that make up the borough developed. The exhibitions delve into subjects like history, science, crafts, and art. The museum frequently borrows objects from members of the community to display.
Romford Shopping Hall
This is an enduring landmark for the area on the Market Place. Originally, it was built following the conclusion of the First World War. Thanks to its stone portico, it is not difficult to spot. Inside, you will encounter small units occupied by shops that remain open each day of the week.
Bedfords Park
Romford has the pleasure of being home to several lovely parks. Bedfords Park is no exception. There are far reaching views across the Thames to Kent and over East. If you travel to the top of the park, you will find the Round Pond. Those who have been here before will tell you that it is a great place to be early or later in the day. The park consists of a pair of medieval estates.
Chase Nature Reserve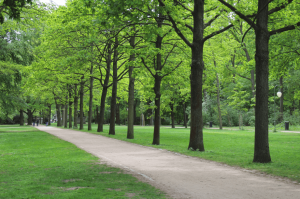 Existing side by side with Eastbrookend Country Park is the Chase Nature Reserve. In truth, the area feels more like a remote part of the countryside. It has a plethora of habitats such as woodland scrub, marshland, meadows, and ponds. As you move through the park, you may be lucky enough to spot some horses.
For anyone interested in botany, you should know that the reserve holds the country's rarest native tree. This would be the black poplar. People have managed to record more than 200 different species of bird here as well.
Property investment companies in Havering
There are lots of different businesses you can work with to try to get the most from your portfolio. At Finefair, we have a strong reputation that continues to grow with each passing year. As one of the foremost property investment companies Havering has, we can save you time and money. We also deliver a level of service you will love.
Get in touch today if you wish to find out more; we are happy to suggest services and offer advice.