From investing in properties to managing them, there is a lot that landlords and investors have to deal with. This is on top of all of your other responsibilities which can soon leave you struggling. If you want to get the most you can from your portfolio, including a steady income that you can rely on, contact Finefair. We can care for single properties and even offer the estate management Ealing thinks highly of.
A fully affordable block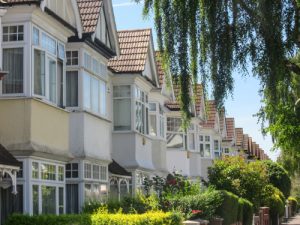 Plans have been unveiled for a new tower in Ealing, known as 55 West, where all of the homes will have affordable prices. The private development will create 149 apartments for low-income families and key workers. The flats will be available to tenants who pay their rent at a discount. This is as well as through the shared-ownership scheme where a buyer will purchase a 25-75% stake in the property.
The scheme will produce a 26-storey building which will be the tallest block in Ealing. It will also be the second completely affordable tower built by a private house builder in Greater London.
The plans for this new tower include a ground level public plaza with a doctors surgery as well as roof gardens. The structure will be on the Crossrail route next to West Ealing station. Therefore it will be a great location for commuters.
There is a housing emergency in London. This means that it is crucial that people build quality houses for affordable prices in high densities. The fact that all of these flats in Ealing are affordable is brilliant news. It may also inspire other schemes to produce more housing for people on a low income.
In need of expert property help?
When considering services for estate management Ealing property owners should look to Finefair. In fact, we regularly help investors and landlords across London. You should not hesitate to reach out if you are looking for leading assistance with your property. We happily deal with clients who have various needs, property types, and portfolio sizes.