We are one of the largest and most highly regarded companies offering estate management in Ealing. This is along with Hammersmith and Fulham, the City of London, Westminster, and Hounslow. In fact, we offer our services in every other area of Greater London and beyond.
Dependable support with property management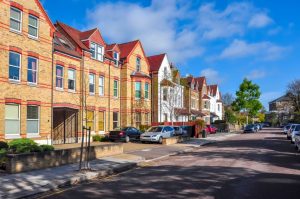 Estate management can be highly complex. This is why it's advisable to make full use of our management services. There are all kinds of jobs to do and day to day work to carry out. For instance, there is a need to arrange repairs and maintenance for exterior and interior areas. In addition, you have to answer calls from tenants. Furthermore, you have to handle financial matters such as rent and also arrange improvements and developments with building companies and tradesmen as needed. This is only part of the work involved as there is much more on top of all this. If required, we will take care of all this and much more. This provides you with a complete and all-inclusive management service.
Look no further for estate management in Ealing
When you are away from your properties, you want complete peace of mind knowing that experienced professionals are handling all your interests. With our wealth of experience and commitment to outstanding service, you will never have to worry. This includes when you are on the other side of the world from your London properties. You can access data and financial information at any time. On top of this, we are always willing to communicate about the work we are doing.
Contact us today if you are interested in expert estate management in Ealing. We are versatile enough to take on an estate of any size or type. We are able to adjust our services so that we can best fulfil the requirements of your estate and its occupants. From the routine everyday work to the larger and more complex tasks, our team will do it all.