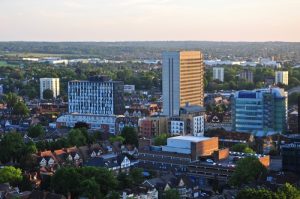 Finefair are the property experts who can assist you with your needs. Among other roles, we act as the lettings agent Croydon landlords can turn to for outstanding services regarding property matters. All the experts on our team are incredibly knowledgeable and know how to tackle any problems that might arise. As a result, you can rest easy knowing that you and your assets are in the best hands.
Focusing on outdoor space
There are new apartments in Croydon that have roof gardens, natural planting, and outdoor space. The aim is that all of this will promote wellbeing. It has been shown that spending a minimum of 2 hours every week outside in a location that has natural planting positively impacts health. In fact, research from the University of Exeter Medical School suggests that this is the key to happiness.
Residents of Coppice Yard can easily adopt a green and healthier lifestyle. The Croydon scheme has 46 quality flats along with a community allotment and roof garden. In addition, there is a planted courtyard sanctuary as well as outdoor gym areas with fitness kit. The aim of the landscape designer was to create a green hidden oasis that uses modern architecture.
This is a low-rise project that is a welcome change from the sterile towers you can find in the town centre of Croydon. The homes have balconies that are rather generous and use glass balustrades, as well as full-height glazing. This makes them bright and airy.
Where you can turn for support
There is no better choice of lettings agent Croydon clients could hope for than Finefair. Whether you are a landlord or a property investor and regardless of where in London you are, you can count on us. We can offer lots of services, including property management, council leasing, and even guaranteed rent.
Get in touch to speak to a member of our team now. We can answer any questions you might have and provide you with more details of our work.