Investing in blocks of properties can be a really great idea. They can be fantastic assets and potentially offer a wonderful ROI. However, they do take a lot of work to manage. There is a lot to think about here, including how to maintain important amenities and public spaces. Luckily, Finefair Ltd can help. We can offer a great service for all kinds of clients. In fact, we are confident we can arrange the most reliable block management Hillingdon and other boroughs can ask for.
Why choose Hillingdon?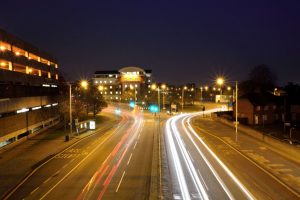 London is one of the most diverse cities in the world. You can find everything from busy urban areas to thriving business districts, art and culture sectors, to new tech spots. Then there are also lots of suburban areas that can combine city living with greener surroundings and open space.
Hillingdon is one of the most impressive spots in the capital. While it is less than twenty miles to Central London, this is definitely a more rural spot. There are some really lovely areas, including the stunning Colne Valley. That means there are lots of opportunities to get outside and enjoy the open space.
Education
Hillingdon is also a great spot for education. Families love raising their children here because there are so many schools with good and excellent ratings. It is definitely a location with strong staying power.
The education opportunities here are not only for young children though. The Borough is also home to Brunel University London. It has three Academic Colleges; one specialising in engineering, a second for business, and a final one for health and life science. This means there are a wide array of course options and degrees at different levels.
Heathrow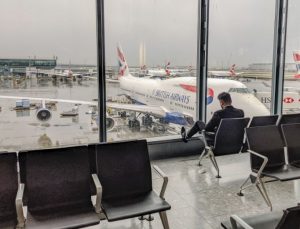 The thing that puts Hillingdon on the map is that it is the home of Heathrow Airport. As you would expect that means the Borough has some of the best transport links in the whole city. If you live in central areas you should have no trouble getting to a Tube station. While it may take a little more time to do this if you live in more rural areas, there are still lots of options.
The close proximity to Heathrow provides several other advantages too. For one it is a big employment hub. There are lots of jobs in everything from airport security to hospitality and retail. It takes a big labour force to keep the largest airport in the UK running, so expect plenty of opportunities.
If that wasn't enough, being so close to Heathrow also makes it easier to get away. While this is not as simple at the moment due to COVID, in more normal situations locals could get to the airport with ease and take a flight to destinations all over the globe.
Local amenities
A lot of people also love living in the area because of the array of local amenities. Ruislip in particular has some unique ones, including a beach and lido. Uxbridge is a great spot for shopping. Then there is also a wonderful restaurant scene in the Borough. This includes cuisine from all over the world and everything from fine dining to home comforts.
Reliable block management in Hillingdon
At Finefair Ltd we appreciate that blocks can be a big investment. This is true whether they contain a handful of homes or hundreds. Our goal is to offer the best services for each block, making it convenient and cost effective for the landlord. Plus we can offer useful extra services like guaranteed rent.
So, if you want a professional service from us, please get in touch. We offer block management Hillingdon landlords can arrange for any part of the Borough. Plus, we can cater for assets in other parts of the capital too.