At Finefair Ltd we strive to offer consistent services for investors. These can include managing assets, guaranteed rent, and more. In fact, we are the top provider of block management Havering has. Whether it is a large block of terraces or modern apartments, we can manage them effectively. Our service is convenient and can provide lots of value.
Where is Romford?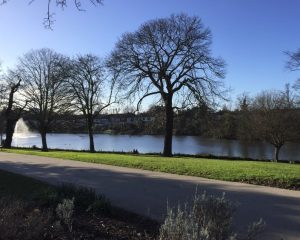 While it is relatively easy to locate Romford on a map, it can be tricky to say where it is in terms of the actual location. It is part of Greater London but many people think it is in Essex. What you can take from the confusion is that the area is close enough to the capital but also very rural. That is the perfect mix for lots of people.
Interestingly Romford was a relatively small market town until the 1920s. However, it became a more and more popular location for families moving out of the East End. This inspired the creation of lots of housing, including rows and rows of terraces. Today these properties are very popular, especially larger ones with gardens.
Retail and leisure
Impressively this is still one of the top destinations in East London for shopping. Romford Market has a long history dating back over 800 years. Locals and visitors can still enjoy a walk among the stalls to find all kinds of items. Then there is a newer shopping centre with all kinds of high street names and large stores.
This part of London is also a hotspot for the leisure sector. There are many restaurants, bars, and even some clubs. As a result it has a really strong night-time industry that locals and visitors enjoy.
Commuting
As a top name for block management Havering investors can trust, we know why Romford can be such a good spot for buy to let. Primarily this is because of the easy commute. There is a local train station and the trip into the City can take around twenty minutes. The Elizabeth Line is also expected to arrive in 2022, providing Underground links.
Rail is not the only way to commute into Central London though. In addition there are some really useful road links here. It is easy to get on the A12 and the M25 is just a short drive away. Plus, the A127 provides easy connections into Essex and beyond.
Values and rental demand
Havering and East London in general is one of the most affordable parts of the city. While values are rising, it does mean that people can make their money go further here than it would in more central locations and popular spots in the West End. Romford is a popular spot so prices can be higher than other parts of the Borough but there is still a lot of value.
When you choose a buy to let investment you need to think about the demand. There is no point buying a property anywhere if there is no rental market. Luckily, Romford is very popular with renters because of the larger properties, affordability, local amenities, and easy commute. A lot of people will look to rent here while they save to get on the property ladder.
Reliable block management in Havering
At Finefair Ltd we take the time to adapt our service to suit the specific needs of each client. This helps us to get a better idea of what you need and how we can help. It is a great way to build a relationship that we hope will benefit everyone.
One thing we know very well is how to manage different portfolios. Every investor is unique here and will have their own targets. Some prefer buying houses whereas others look at flats, apartments, and even HMOs. Luckily, we can cater for all of these.
So, if you want the very best block management Havering can offer, speak to us. We can give you great value for money and also provide things like guaranteed rent.