Finefair Ltd understands what it takes to manage different types of residential assets. We can deliver great services for clients who own these properties. They can include management as well as useful solutions such as guaranteed rent. So, if you have investment property, Harrow has nobody better to work with. We can look after homes all over the Borough and in other parts of London too.
Releasing sites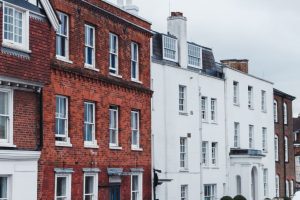 Earlier this year Harrow Council said they were looking at which sites they could develop to help boost their funds. There are plots across the Borough that could be perfect for development. Selling them to developers or working on developing them with these experts could provide new income for the local authority and also help to improve areas.
In July the council gave permission for the regeneration of three of the sites. They will work with Wates Residential in the next ten years to create new homes, neighbourhoods, community facilities, and more.
Affordable housing
One of the best parts of the project will be the creation of new affordable homes. In total the three developments will supply over 1,500 properties. Of these, 40% will be available for either shared ownership or below market rate. This will give more locals the chance to get on the property ladder.
What else?
The development of the three sites will cost £690million. As well as housing the project will create a new civic centre, commercial space, infrastructure, and green open spaces. It will help to reinvigorate the urban plots, giving them new life and enhancing the neighbourhoods. At the same time, it will protect Green Belt land elsewhere in the Borough.
Consultation
The three sites are at Byron Quarter, Peel Road, and Poets Corner. The first was formerly a driving test centre. Wates are expected to bring forward plans for it later in the year, marking it as Phase One of the work. However, there will be a public consultation for all three plots. This will give locals the chance to voice their opinions and contribute to the proposals.
Managing investment property in Harrow
Finefair Ltd is a company that manages lots of assets, from new build apartments to period homes. Whether it is a terrace or a block, we can look after the properties for our clients. If they choose to take on tenants, we can handle this too. We even provide council leasing and guaranteed rent to provide assurances on income.
Our goal is to make services as convenient as possible. One way we do this is by taking care of entire portfolios, whether the assets are in the same area or spread across several Boroughs. This means you only need to deal with us.
So, if you have assets and want to work with the top manager of investment property Harrow has, speak to us. We can give you lots of useful info and support you in getting the most from your properties.