Finefair Ltd understands why so many investors choose to put their money into bricks and mortar. These assets can potentially offer really healthy monthly rental income and gain value over the years. They can therefore provide higher returns than other methods of investing. We can support clients in London in this area, offering a choice of great letting and management services. This has helped us to become one of the best partners for investment properties Enfield has.
An interesting new direction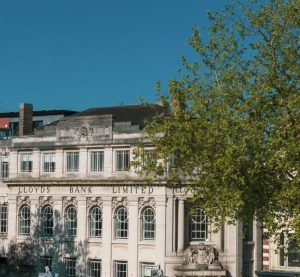 Lloyds Banking Group is one of the largest financial institutions in the UK. The company offers banking, insurance, mortgages, consumer finance, and more. However, they are also planning to diversify into new markets. This will help them to explore new revenue streams that could provide more stability at a time when interest rates are at an historic low.
One of their most interesting plans is to dive into the world of private letting. They recently set up a new brand – Citra Living. The aim is to make it the largest private landlord in the UK.
LLoyds' plan for Citra Living is to purchase 400 homes by the end of 2020. They then aim to add double that number by the end of 2022. The goal is to have 10,000 homes in 2025 and 50,000 at the end of the decade.
The plans are really optimistic but show how much faith Lloyds has in the industry. Interestingly, if they reach their target for 2025 they will become the largest private landlord in the UK. Currently Grainger has this honour with a portfolio of 9,100 properties.
A huge investment
Taking the current property prices into account, the investment would give Lloyds a property portfolio worth £4billion. At today's rental estimates it could generate profits worth £300million. While it is a massive investment, it could really pay off for the company.
The plan
Lloyds is planning to begin by targeting high quality new built homes. The first of these will be 45 apartments in Peterborough. They plan to work closely with leading housebuilders in the UK to get access to properties in great areas.
The demand for housing in the UK is very high at the moment. Unfortunately supply is failing to keep up. This creates shortages of homes available to buy and rent, and pushes up prices. There is hope that Lloyds becoming a private landlord will help to gradually increase the stock as they will commit to buying assets they can rent. This then gives the housebuilders more funds they can use to build more homes.
Working with investment properties in Enfield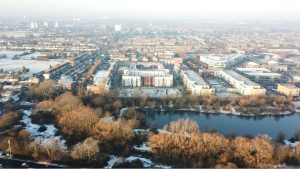 Finefair Ltd knows how attractive the private rental market is in the UK, especially with current supply issues. We would love to help any client that wants to invest, whether they are new to the sector or already have a portfolio. Our range of services can include property management, letting options, and more.
So, if you want to work with a professional team, choose us. You can get in touch if you have any questions at all. We can give you advice about the investment properties Enfield has to offer as well as details about other parts of London. We work across the city and can find the best potential spots.