Finefair has a great reputation because we can scale our services to suit our clients' needs. At the same time, we can offer as much value as possible. This is especially true for clients who have large portfolios. We can do this because we provide the very best block management in Richmond upon Thames and expand our service across the whole of London.
One part of west London we are very happy to serve is East Sheen. This is a popular, affluent spot with a huge amount to offer.
Homes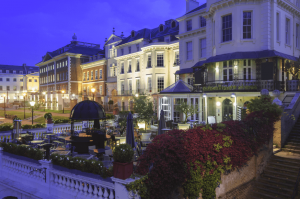 The first thing that is noteworthy about the area is the property scene. This was once a popular spot for the very wealthy in Victorian Britain. Many of them built huge mansions around Richmond Park. However, not many of these properties exist anymore. There are still plenty of stunning homes though, including larger family houses and historic gems like The Cottage and The Halsteads.
East Sheen has something for everyone. If you love quaint cottages, there are some lovely Victorian ones. The area is also famous for its Art Deco flats. These are perfect for professionals who need to commute to Waterloo.
Most of the housing stock is terraces, with options from various time periods. There are also semi-detached and detached homes, including some very large ones.
Not surprisingly many of the best roads are near Richmond Park, the same area that the Victorian elite loved. There are many great leafy streets to choose from, and even a conservation area with Arts and Crafts homes.
Finefair has experience managing all the different kind of homes you can find in East Sheen. This skill and knowledge is why we are one of the top providers of block management Richmond upon Thames has to offer.
Schools
The large homes with private gardens and great public spaces are just one of the reasons families appreciate this part of London. The other main reason is the quality of the local schools. There are a number of state primaries with top ratings from Ofsted. On top of this there are two state comprehensives with good ratings too.
Families who prefer private schooling have even more options. There are a number of primaries and prep schools to choose from. On top of this there are several all-through schools.
Lifestyle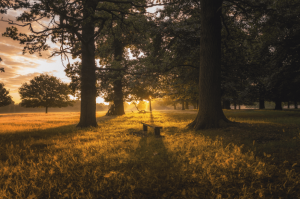 People love East Sheen because of the fantastic amenities it can offer. There are lots of shops, cafes and restaurants, particularly along Upper Richmond Road. This includes some wonderful independents as well as chains like Waitrose. The area also has two excellent country style pubs.
The highlight of the area has to be Richmond Park. It is over 2,500 acres and has some beautiful grassland and gardens. This is a National Nature Reserve and is home to several diverse habitats and lots of wildlife. There are plenty of great activities to enjoy here too, including cycling, horse riding, golf, and more.
East Sheen also has a lot to offer sport lovers. There are golf clubs, private sports clubs, and everything from lawn tennis to cricket and bowling.
Block management in Richmond upon Thames
With so much to love about the area, it is no surprise this is a very popular spot. Investors love it because there is usually really healthy demand, especially for homes on the best streets.
At Finefair we look to provide the very best services, especially when we are managing valuable assets. Clients rely on us and rate us as one of the top names for block management Richmond upon Thames can offer.
If you would like to learn more about our services, please get in touch.