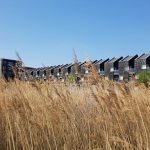 At Finefair Ltd we work to build strong partnerships with landlords who have properties all over London. We adapt our service to suit any need, catering for different types of building as well as long and short term lets. On top of this, we look to offer as much value as we can. So, if you want to work with an expert lettings agent, Barking and Dagenham has nobody better than us.
An affordable rental development
There are lots of fantastic projects currently taking place all across London. A noteworthy one in Barking and Dagenham that just got planning permission will create 56 new rental homes. The project is by iconic architects Morris + Company, so they will be high quality.
The project will be a great redevelopment for the site in Becontree. The new properties will replace a single residential property, garages, and two community halls that no longer get any use.
The project will reinvigorate the site with new housing, a new street layout with open spaces, a new community building, and also the refurbishment of Barking Library. The goal is to ensure there is a real sense of community here.
The new housing will be a mix of three storey mews houses as well as apartments in four storey blocks. The homes will have private gardens and the apartments will have a mix of balconies and terraces.
Stunning homes
The architects have done a lot of work on the plans to make sure the homes are very high quality. Notably, passive principles are at the core of the designs. For example the properties will have natural ventilation and take advantage of as much natural sunlight as they can for lighting. The end result is homes that are very energy efficient.
The properties are meant for long term letting. They can cater for various needs, ranging in size from housing for single occupants to family homes. Of the 56 units, 16 will also be London Affordable Rent homes. That means the rate will be set by GLA to keep it low and affordable.
A lettings agent in Barking and Dagenham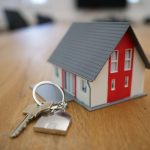 Finefair Ltd is a skilful team that always puts our client's needs first. We also have experience managing and arranging services for different kinds of property. That means we can support landlords with all kinds of portfolios.
If you would like to learn more about us, please get in touch. We are always happy to show why we are the lettings agent Barking and Dagenham landlords should choose as their partner. The combination of consistent high quality services, reliable management and maintenance, as well as options for guaranteed rent and council leasing, make us stand out.