Finefair Ltd can offer first rate services for all kinds of landlords. While we have experience with the private market, we also excel at working with local authorities in London. In fact, we are a council leasing company Hammersmith relies on and offer similar services in all other Boroughs. Our goal is to provide great services for the property owners and ensure the councils get the kind of homes they want.
The regeneration saga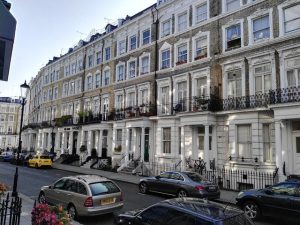 London is no stranger to redevelopment sagas. It seems that a large number of projects encounter issues and become hard to progress. In many cases the problems come because of local opposition to plans. There are also times when councils and the government step in to demand revisions to plans.
Earl's Court is at the centre of the most famous saga of the last few decades. It began in 2010 when the owner Capco began discussions for a huge, multi-billion pound project for the site. The plan was to build thousands of new homes on the site as well as retail outlets and more. The project also included the demolition of the Exhibition Centre.
However, there was intense local opposition to the plans. Locals and other interested parties had serious concerns about the social, economic, and environmental impact of the work. Some of the biggest issues were because of the long 20 year timescale for the work. There were also worries that the new homes would be for wealthy investors rather than people in the city who needed homes.
The saga took another turn when Labour won control of Hammersmith and Fulham Council in 2014. They were against the project and said they would seek to take control of it. In 2019 Capco sold their interest in it.
New plans
In June 2020 the project took its first steps to get back underway. Architects Hawkins/Brown and Studio Egert West were appointed to create a new masterplan for the site. The goal is to make the new development vibrant and sustainable. The new owners and council want the plans to include more accessible housing, moving away from the previous focus on creating lots of upmarket private homes. In addition, they want the site to provide more employment opportunities.
The new owners and architects will be working with the local community and other stakeholders. This will ensure the project will benefit as many people as possible and ease fears of issues like with the previous plan.
Council leasing company in Hammersmith
Finefair Ltd is a professional team that appreciates every client has their own unique needs. We can adapt our service to cater for them, ensuring we offer the very best options. As well as private letting we also work in the public sector to support local councils. This gives our clients more opportunities.
If you have any questions, get in touch with the best council leasing company Hammersmith has. We can give you all the advice you need about schemes and the advantages.