Finefair brings over 10 years of experience in property management to the table. This makes us the ideal council leasing company in Hammersmith to work with. Finefair is a dedicated and passionate business. We aim to make various management aspects easier for landlords and investors alike. We know all the areas we work in well. Furthermore, we have formed valuable connections with local councils and authorities. This helps us offer you consistently great services.
A superb location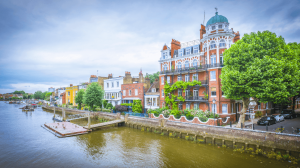 Hammersmith is a busy west London district in which one can find quite a few multinational company offices, as well as other commercial and employment centres. The Ark is one of the office buildings that stands out as a unique modernist architectural landmark, located to the South of the flyover on Talgarth Road. In addition, the district is considered to be an important transport hub of London. This is due to the presence of two highly transited tube stations bearing the same name (Hammersmith). Commuters use these daily and the A4 passes through it.
The suspension bridge connecting the opposite banks of the Thames was the first suspension bridge across the river. It was built in 1827, rebuilt in the 1870s to support more weight, and was later refurbished in 1973. A lot of bridge work is necessary due to the constant changing needs of the population. This is in an effort to maintain its historical importance. In 2008, it was declared a Grade II* listed structure to further preserve it.
Hammersmith is without a doubt a memorable place. Mediums such as music, film, and television often mention it. It is not surprising that the list of notable people from the district includes various actors, musicians, comedians and singers.
A council leasing company Hammersmith can count on
If you currently have property in the area, you can trust us to manage it for you. Council leasing is a viable alternative for today's owner as a measure of income protection. This means that while you might lose a bit of control on your property, the rent dues will always be paid.
Depending on your requirements and on the council, these schemes may last from 3 to 5 years but will vary between authorities. During this time, professionals will take care of repairs and maintenance. This allows you to focus on other more important parts of your life.
With our know how and connections, we can help you effectively liaise with the local authorities. This will help with arranging a council leasing agreement that you are happy with. There are no commissions to pay, and you can rest easy knowing your investment is safe.
By getting in touch with us you will see the quality of our people and the services we provide. If you would like more information on our work as the council leasing company Hammersmith can trust and how we can help, please get in touch. You can do this by either calling 020 8554 0500, or sending a message to info@finefair.com. We look forward to being of service, in this and any other property matters. This includes areas such as lettings, block management, guaranteed rent, and many more.