Block management can be a real challenge. However, we have the experience and knowledge to manage any type of property. We are the premier choice for block management in Richmond Upon Thames and across the entire Greater London area. Finefair provides services to all kinds of property developers, development companies, landlords, and property builders.
An excellent level of service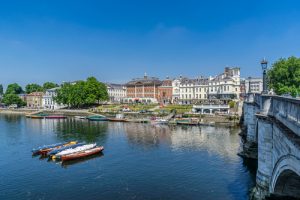 When it comes to management, it's vital that you are working with a company who are up to date with London's fast-paced property market. We are a truly modern management company. Our team keeps abreast of all the latest developments. We do this in order to be able to provide our clients with relevant and beneficial services. We can manage any type of block, regardless of the size or complexity of the project. Our management services are completely flexible. We scale them up or down to suit your needs.
Leading block management in Richmond upon Thames
When working with us, you have the advantage that all your property interests are being dealt with by a single company. This cuts down on wasted time and complications. As a result, your life will be much simpler. You will only have to liaise with one management team and can access all your information in one place. This is particularly useful if you are away from the area. You will be able to keep an eye on everything easily. It won't even matter if you are in a different country to your properties.
We commit ourselves to providing the most outstanding block management in Richmond Upon Thames. This is in addition to Kingston Upon Thames, Merton and the entire Greater London area. Whether you own one block or multiple blocks spread across different areas, we can handle them all. Get in touch with Finefair now if you want to speak to us about our work. We look forward to hearing from you.