At Finefair we deliver the most consistent services for every landlord. We appreciate that not everyone wants to be in the private rental sector. Luckily, we can offer a great alternative. We can arrange the best council leasing North London clients can ask for. The leases can last for as long as you want them to and provide assurances on your rental income. This can reduce the pressure on the property owner.
Lots of great areas
While North London may not be the most popular part of the capital, it has a lot of great areas to offer. If you are looking for the perfect place to live, you might just find it here. Below we will look at some of our top picks for the best places to live in this part of the city.
Camden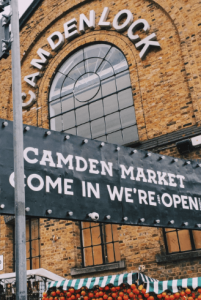 There are few parts of London that can offer as much culture and character as Camden. The area has a great history in music and literature. It also has some of the best tourist spots in the capital, including its world famous markets and great pubs and restaurants. Who wouldn't want to live close to all this?
Another great thing about Camden is it has a really interesting housing mix. There is everything from large Victorian terraces to modern flats. This means something to cater for any need. The area also has really good connections.
Islington
This is another vibrant part of North London. However, where Camden has a bit of an edge, Islington has the safe family feel. In fact, it is one of the most popular areas for affluent families and people who work in the City. The latter is not surprising when one of the best things the area has going for it is how well connected it is. There are three Tube stations and several Overground ones. However, reaching the centre of London is just a 30 minute walk if locals want to avoid public transport. Cycling is also popular.
The property scene here is excellent too. There is a great selection of Victorian and Georgian houses. In addition, there are lots of modern developments. Finefair can arrange council leasing in North London to suit all kinds of properties.
Highgate
People are often surprised to find how many areas there are in London that are much quieter than the busy Central parts. Highgate is one of these and among the best spots in the North. It has a real village feel with some wonderful leafy streets and green spaces.
There are some really luxurious homes here. In fact, it is one of the best prime spots outside of the city centre. If you are looking for larger Victorian or Georgian homes, you will be spoilt for choice. There are also some really nice newer builds.
Finsbury Park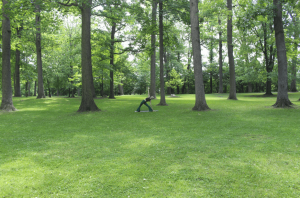 This may be a surprising entry on the list for some. Many people think of this as a rough area. However, there has been a huge amount of regeneration recently. The diverse culture is also something that adds a huge amount of value.
A number of different types of people are drawn to Finsbury Park. For example, families love the huge park and the facilities. Graduates and young families come looking for bargains. This is also an ideal spot for commuting.
Council leasing in North London
Above is just an example of some of the best areas; there are plenty more if you take the time to explore. Finefair can help. We currently manage properties all across the capital so we have a lot of knowledge to share.
If you are looking for council leasing North London has no better provider than us. The service can offer some really great advantages over letting privately. Talk to us today to learn more and see why this is the option so many landlords go for.