At Finefair Ltd we know how vital good management is when it comes to rental properties. It is something we strive to do for our clients, no matter the size of their portfolio. In fact, we are the top name for estate management Islington has. We can scale our service to suit any need and always focus on the wellbeing of tenants.
Plans for Islington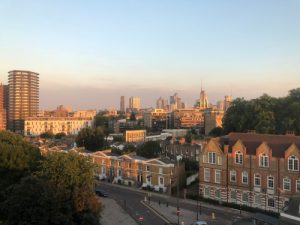 Across London, local authorities make arrangements for managing their social housing. In Islington, the Council delivers management for over 25,000 homes. However, they also have two Private Finance Initiative contracts (PF12). Under them, a lot of homes were given over to property managers Partners for Improvement to take care of. The goal here was to secure more funding to improve these homes.
Since 2006 the agreement has seen investment in many of the 4,000 homes. This has included improvements such as new kitchens, bathrooms, and central heating.
Sadly, the agreement has not always been a happy one. There have been a few issues with the quality of the management. There have even been concerns that the service is poor in many cases and has not delivered the right value for residents.
Consultation
With the issues around PF12, Islington Council is considering whether they should de-privatise. If they do, the 4,000 homes would join the 25,000 plus that the council manages in-house.
One of the PF12 contracts ends in April 2022 so the timing to de-privatise could be right. Residents also seem to support the move. In a consultation with them, 91% of respondents said they would prefer the council provide the management. The executive of Islington Council also recommend this course of action. The council is due to make its final decision on this in the next few days.
Estate management in Islington
While the above news story is about social housing, great management is also important in the private sector. In fact, landlords have an obligation to ensure that their properties are safe and inhabitable. They should not put the health and wellbeing of tenants at risk by neglecting maintenance and upkeep.
At Finefair Ltd we can provide the perfect property management services. We work with reliable tradesmen and ensure maintenance is available 24/7. Landlords from all across London rely on us.
So, if you want to learn more about how we provide the very best estate management Islington has to offer, please contact us. Or, you can browse our website.