At Finefair Ltd we monitor changes in the property industry so we can give our clients the best services. We look at everything important, including any change in rules, regulations, and tax. As a result we can continue to offer the best support for every client. This includes the most reliable block management Enfield landlords can ask for.
What is stamp duty?
When you buy a property you could find you need to pay stamp duty. This is a tax on the total value of the home. The amount you pay will also depend on where you are in the UK. In England and Northern Ireland the rules were that most buyers had to pay stamp duty on properties worth over £125,000. First time buyers had a higher threshold, not paying stamp duty on homes with values below £300,000.
The change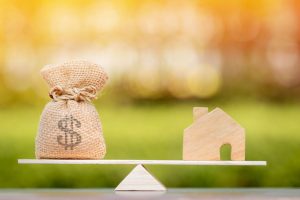 The Government is looking to help restart the property market in England and Northern Ireland by announcing a new stamp duty holiday. The new rules come into force immediately and could make it easier for many people to buy properties.
The change will see the threshold for stamp duty rise to £500,000. As a result anyone who is buying a main residence will not pay any tax on properties valued up to this amount. They will then only pay tax on any part of the value over this.
The new thresholds are:
5% for values from £500,000.01 to £925,000
10% for up to £1.5million
12% on values over £1.5million
The stamp duty holiday will last from now until March 2021. This gives buyers plenty of time to look at the market and complete deals if they are thinking about moving.
The change will see the average stamp duty bill fall by £4,500. Most importantly, the number of buyers who pay no tax at all will rise dramatically.
Scotland and Wales
The stamp duty holiday does not apply to homes in Scotland and Wales. This is because they have a different rule in place known as the Land and Buildings Transaction Tax. It has different thresholds so be aware of this if you are looking to buy in either country.
The impact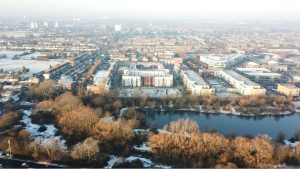 The Government hopes the change will encourage more people to return to the property market. A lot of people who were planning to move may take the opportunity to do so while the stamp duty is lower so they can save on the cost. This could see a wave of buyers looking to complete before next March.
There are some concerns about the impact this will have on demand in the future though. Some worry that a surge in demand now will mean a bigger drop in the future when the stamp duty holiday ends. This is because a lot of people may move sooner rather than later.
Block management in Enfield
At Finefair Ltd we work hard to offer the very best services we can to clients. We work with lots of investors and landlords, including those in the UK and people overseas too. Our goal is to deliver the most consistent service and adapt to any needs.
If you need block management Enfield has nobody better than us. We can look after large and small portfolios and even help clients who are looking to expand their holdings. So, contact us today if you want to talk about services.