With over a decade in the industry, Finefair Ltd has become the company people depend on for premier property services. We built our reputation on hard work and a dedication to always ensuring we go above and beyond for our customers. When you work with us, you can enjoy a number of leading services, such as the best block management Merton has to offer. We set high standards and always deliver for our clients.
Part of what makes us such a great company is our commitment to always bettering ourselves. This includes continually keeping up to date with the property market so that we know what is going on.
Merton house price boom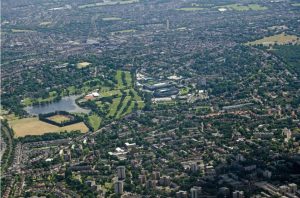 In South West London, boroughs Sutton and Merton had the fastest rising house prices this year to July. This was thanks to buyers seeking out more space because of the COVID-19 pandemic.
This information came from Zoopla, which has shown the effect that coronavirus has had on different parts of the capital. According to the figures, house prices in Merton rose 3.2% the year to July with house prices in Sutton rising 3.1 percent. With an average of 2.5% for the UK, you can see that this is a fair bit higher.
As one of the leading providers of block management Merton has, we can see why so many people would want to live here. If you are an investor and want to benefit from the increase in demand, we can help.
Stamp duty holiday
House prices in the UK have skyrocketed with the lockdowns from the coronavirus pandemic. This is despite the fact that the economy is having its worst year in memory. There is a pent-up demand because of the frozen property market between April and May.
On top of this, the government's stamp duty holiday has caused a huge boost. It has brought the payment threshold up to £500,000 until March. In response, sales in London have gone up 27%.
Something else important is that there is a 'one-off' shift from the lockdown. What this means is that many households have now changed their view on how they wish to live and where they want to be. As a result, there is a bigger demand for more space. In addition, more people want gardens or to be in close proximity to a park.
Looking for assistance with block management in Merton or another service?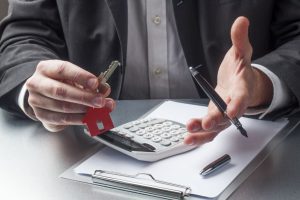 Everyone has been through some uncertain times lately. This can lead property owners to look for support with their investments. It could be in the form of management for a single flat or an entire block, guaranteed rent to ensure you always receive a steady income from your properties, and more. Regardless of what you need, you are in the right place.
Finefair Ltd can provide clients with bespoke support for their properties. Our expert team has the ability to provide a huge number of services on a level that suits your requirements. This way, you can count on us for all of your property needs without having to turn to multiple companies.
So, for block management Merton landlords love and so much more throughout all the boroughs of London, give us a call. We are sure you will love working with us.