At Finefair Ltd, we look at all the important features of locations across London. There are plenty of attractions that add value to homes. Surprisingly, living near a canal is something more and more people want. Luckily, there are a number of good spots along these routes. As a top name for block management Islington landlords rely on, we know about a few of them.
A long history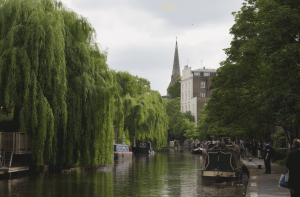 Quite amazingly, London was late to the party when it comes to canals. While they were under construction in other parts of England from the 1770s, it took until the 19th century for the capital to follow.
Work on the Union Canal began in 1801. Regent's Canal was even later in 1820, thus why it is now celebrating its second centenary.
The canals in London became hotspot for industry. This is because the routes made it easier to move freight on the water rather than over land. Originally, horses would pull the barges along. However, they were soon replaced by tractors and tug boats.
Changes
In the past the industries along the canals gave them a bad reputation for being dirty and dangerous. This became even worse when businesses began closing and leaving old buildings to rot. Some parts of the routes were even filled in.
Today though, Regent's canal is a valuable asset. There are plenty of spots where new developments have created lovely new homes, offices, restaurants, shops, and more. Some of the highlights include a development in King's Cross as well as new housing in Islington.
Amazingly, there has also been a boom in demand for moorings for houseboats. Many people are choosing these instead of traditional homes. There is a real love for living on the water and having the freedom to move up and down the canals. In fact, many new developments are being encouraged to create more moorings, including eco ones.
Block management in Islington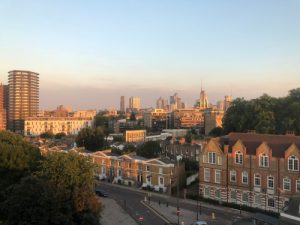 As we said above, Islington is one of the best spots for homes beside Regent's canal. It also has some of the most interesting spots. This includes the impressive Islington Tunnel. It is 878metres long and initially people would move their boats through it by lying on their backs and walking along the roof of the tunnel.
If you are thinking of investing in housing, homes beside the canals could be a great option. Finefair Ltd can help here, offering a number of investor services. We look after all kinds of portfolios and can offer everything from managing assets to guaranteed rent.
So, if you want to work with the top provider of block management Islington has, or need any advice, contact us. We are always happy to help so you get the best service.