When it comes to property investments, you only want the most accomplished team to deal with your portfolio. Block management in Islington can be very complex as there are many different things to consider. For instance, this can include repairing and maintaining the exteriors and interiors of the block. This can also be handling the finances and rent for what may be a large number of tenants. You need a management team who are organised, thorough, and committed to doing the best possible job; Finefair can do all of this.
A one-stop shop for your needs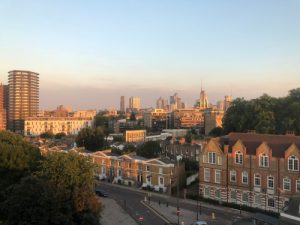 Many clients choose us to handle all their interests. They do this because we give them the luxury of taking care of all the work in one single package of services. This ensures that the process is more streamlined and that all the rent will be paid at the same time. As a result, you get to enjoy less stress as a landlord.
The block management Islington can have confidence in
We use the latest technology and an innovative approach to block management in order to bring you the best services available. With online access to your data, you can keep an eye on things no matter where you are in the world. We are always communicative and happy to keep you posted about the management process. So, even if we're handling everything for you, you will still be informed and up to date with your properties.
When you need block management Islington, Bexley, Camden or any other London borough can rest assured that we have the skills and the right package of services to offer you. We can also offer expert management for any other kind of property whether residential or commercial. Contact the Finefair team today to learn more. Make sure you do this as soon as possible so you can start reaping the rewards of our quality work.