Finefair is the perfect team to work with if you are struggling to manage blocks of properties. For more than ten years we have been managing all types of assets throughout the Greater London area as well as further afield. As a result we are the perfect choice if you want to get your property on the market, attract the right tenants, manage assets effectively, and much more. These are just some of the advantages of our services. We also provide the most cost effective block management Camden can offer.
Meeting the client's expectations
We work with a hugely diverse list of clients, all of whom have unique needs and expectations. Our goal is to provide the highest standards of service to each and every client. This ensures you have a great experience and get good value for your assets. We are flexible and offer a wide range of different services in Camden as well as throughout the rest of London, the Midlands and beyond.
Everything in one place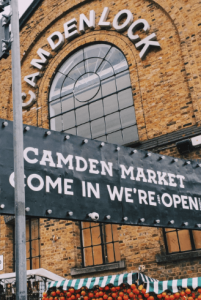 When you work with us you have the advantage that you only need to speak with a single company. We can handle all your property interests together in one place. This includes taking care of the finances as well as the practical aspects of being a landlord.
We even have experience of the extra requirements when it is a block of homes. For example we can look after public areas, amenities, and handle collecting rent from several tenants. With our service property owners save time and we also cut down on the confusion that can arise when you are dealing with multiple companies.
Whether you need us to deal with every aspect of your property or just certain parts of the process, we will not disappoint. Our reputation is built on providing the most reliable block management Camden and any other part of London can offer. We are passionate about helping our clients to navigate the property market an achieve their goals.