We are a company known for its high quality property services. When it comes to council leasing Barking and Dagenham has no better specialist than us. We want to make sure that we can help you reach your goals. To do so, we'll work to create plans that suit your personal circumstances.
The local council's planning heads recently approved the construction of a pair of tower blocks. Developers wish to demolish Crown House in Barking. In its place, they want to create 396 properties in two high rises. These will be of 9 to 29 storeys.
Lots of new homes
The car free project sees a single edifice of 169 homes available for a below-market rate. Of these, 35% are shared ownership, 35% are affordable rents, and 30% are low cost rents. A standard two-bedroom flat could be yours for the London living rent of roughly 56% of market rent. It could also be at the London affordable rent of 45%. The other 227 homes would be in the second block and will be private.
Barking and Dagenham council stated that more than 7,000 households are on its waiting list. The new homes will therefore likely be in high demand.
Something else the development includes is 430 square metres of commercial floor space. Therefore the project will also benefit businesses.
A new opportunity
Developer Lightquote Limited and council regeneration firm Be First said that the Crown House site is giving them a great opportunity. The project will be a major part of the redevelopment of Barking town centre.
While considering the planning application, the council concluded that the actual Crown Building is unsuitable for refurbishment itself. This is because it contains asbestos and this would be harmful to any new occupants. Additionally, it has very little architectural merit so does not warrant protection.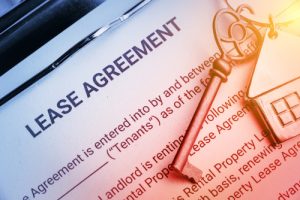 At Finefair, we assist clients in any way that we can. Some may only want us to handle certain services such as maintenance. Others might want to use us more extensively. Whatever the case, we make it a point not to let them down. This includes offering the best council leasing Barking and Dagenham can provide.
If you want to do business with us, get in touch with our team.