Sometimes it can be difficult to manage large blocks of properties. Luckily, when it comes to block management Wandsworth residents can come to us for assistance. They choose us because we're the top establishment specialising in this area. We always go out of our way to help clients to meet their goals.
History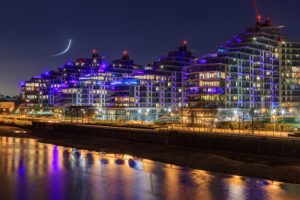 Battersea Village used to be an early rural outpost. It was here where people grew food for the city. Later on, Clapham Junction station opened during the 19th century. During this time, people turned their attention away from the village. Warehouses and factories began to replace cottages. In modern times however, those who visit Battersea Square shall experience the village's 21st century revival.
New restaurants and cafes have begun popping up near the square. This includes Gordon Ramsay's London Home, complete with a garden terrace. There's also the Queenswood, which is more on the causal side. It's a great choice for cocktails and all-day dining.
Battersea Square's new homes
New homes are under construction at the streets near Battersea Square. There are property options for first-time buyers as well. They can get a shared-ownership flat over at Diamond Wharf. The prices for these begin at £130,500. When compared to a standard flat in SW11, this is less than a quarter of the price you would need to pay there. As a result it is immensely affordable.
Next, we'll talk about the narrow Gwynne Road. It's lined with ex and new local authority blocks. The flats there are high spec and smart. They have underfloor bathroom heating and integrated Neff kitchen appliances. Another alluring feature here is the private balconies because outside space always adds value to properties in London.
At Finefair, our job is to assist clients in getting the most out of their properties. However, we want to do so while saving them as much money and time as possible. This is why we can offer great support with blocks. There is the potential to save a lot here on maintenance and management. We look to do just that when we offer the best block management Wandsworth can provide.
If there are property matters you need to discuss with a professional, get in touch with us today.