Finefair appreciates that landlords worry about not having tenants. The void periods can result in big losses, so it is important to minimise the risk. We can help, providing the most reliable guaranteed rent Barnet and London as a whole can offer. With our service the rental income will be paid no matter what the status of the property is.
Small sites for small builders programme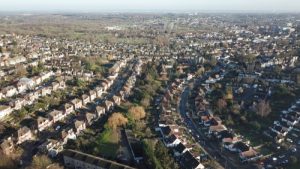 Large housing developers can struggle to provide an adequate supply to meet the demand. This creates shortages and can push up prices, making it harder for people to find a home. The Mayor of London is looking to encourage more small builders to bid for sites. Freeing up small sites for them to build on can help to boost supply.
The small sites programme got a lot of interest on launch. An initial batch of ten sites across London was revealed in February 2018. Since then there has been an impressive 134 bids from 80 different organisations. More importantly, most bids were for more homes than originally planned.
Beechwood Avenue in Barnet recently became the first small site to get the green light. The bidding process has been successful and a builder chosen. Work can begin on the site later this year.
The plan will ultimately create 97 new homes. Of them 35 will be genuinely affordable, including 20 for Shared Ownership and 15 homes for rent. A number of them will be larger homes though so in terms of the number of habitable rooms, 227 of 454 (50%) will be affordable.
10,000 homes
The estimation is that freeing up more land could result in 10,000 new homes across 300 acres of small sites. Both the Mayor of London and TfL are looking to speed up the process of freeing up the land. The programme has also received additional funding, adding £3.8million over the next four years.
Finefair knows how important it is to boost housing supply because it provides more opportunities for all kinds of tenancies. We are happy to help investors, offering the best guaranteed rent Barnet has available. If you would like to speak with us about this service or any of our other ones, contact us.