With property investment Bexley residents need someone they can rely on. Our team has worked with thousands of investors in the past. We therefore have the experience to meet everyone's specifications. You can ask us to help with properties of varying designs and sizes.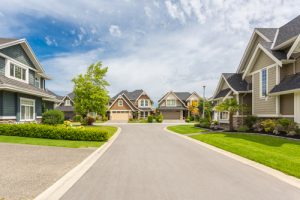 For some time now, there have been plans to construct 11,500 homes along the River Thames. This includes in Thamesmead, a district in the boroughs of Bexley and Greenwich. Recently, Peabody announced it had taken another step forward with this project. After finalising the contracts, those in charge will develop a masterplan to deliver the scheme over the next three decades.
There is 2.5km worth of underdeveloped river frontage here. Additionally, there is an existing town centre and two major lakes. Something else the locale has is a large amount of woods, grassland, and green space. There are plenty of canals as well. According to Peabody, they would concentrate the new homes around a new DLR station. It would lie in the centre of the development.
Restoring the town centre
Another goal of the project is to restore the current town centre. This would create one million square feet of new commercial, community, and cultural spaces. Thamesmead is one of the capital's biggest areas of opportunity to create new housing. It can also help with employment growth and supporting businesses. Due to the distance that the area spans, the project taking place there is one of Europe's biggest to date.
At Finefair, we don't stop until our clients achieve their goals. In addition, we go out of our way to make certain that the experience is a pleasant one for them. This includes finding the best opportunities for property investment Bexley has.
If you want to do business with us, please get in touch. We adapt our services to suit any needs, offering property search, management, maintenance and guaranteed rent.