Finefair has the skills to manage a wide array of different properties, from houses to flats and even blocks and estates. This makes us the best for property management Brent has. We look to offer as much value as possible but also ensure clients satisfy their obligations. This includes making sure that the homes are in good condition.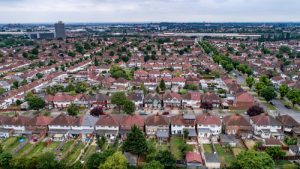 Our commitment to maintaining the standards of homes is even more important now. On 20th March 2019 the new The Homes (Fitness for Human Habitation) Act 2018 came into force. This is an amendment to the Landlord and Tenant Act 1985. The main point is that it means private and social landlords must maintain homes so that they are fit for human habitation.
What does it mean?
Landlords now have a duty to ensure properties to rent don't have any defects. For example they must have proper ventilation and be free of mould. In addition there should be no fire risks. The properties must remain fit for habitation throughout the tenancy. As a result proper management and timely maintenance is essential.
The new law applies to all tenancies, regardless of the start date. Homes must be free of defects before any new tenancy begins.
Tenants will now be able to sue landlords who do not maintain properties in a fit condition. They can report the landlord to a local advice agency and seek the penalties. If a situation does go to court an order may be given to make repairs to a property and/or award damages to the tenant.
The new law will be a more effective deterrent than the previous one. While local authorities could punish landlords for unsafe properties, it was tough to police. Now the power is in the hands of the tenants.
A reliable service
Finefair knows what it takes to maintain great standards with rental properties. We take care of the maintenance and can arrange to inspect assets regularly to make sure they are in the right condition. Landlords looking for a reliable service can trust us because we are one of the most reputable names for property management Brent has.
If you want to find out more, please contact us.