One of the reasons why we have been so successful is that we understand where our clients are coming from. They need something that works for them. Knowing this, we do everything in our power to help them. In truth, we are the number one company to call if you are exploring the investment property Brent has. We can help you to find a great opportunity.
More homes and jobs for Brent
In January, a lively dance and musical spectacle began Brent's year as the Borough of Culture. During the 45-minute show, attendees were told the tale of Brent's history.
This was just the beginning however, as the community learned of the plans that are currently underway. This includes a multi-billion pound masterplan already taking place in Brent. It is set to deliver two parks, 8,640 jobs, and 8,500 new homes to what is currently London's Borough of Culture.
An architect for change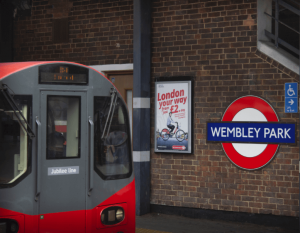 Inside the capital's most racially diverse borough, Wembley Park's renovation, the location surrounding the stadium, has been an architect for massive changes. There will be many people visiting a concert at the SSE Arena or a match at the stadium. Those that do so shall discover a vigorous new district encircling it. By 2028, it is going to have 8,500 new houses.
The new district is a component of the £3billion masterplan to introduce new culture, employment, housing, and entertainment. This will be on 85 acres of what used to be industrial land.
The changes will create a lot of opportunities for investors, including new homes. If you wish to find the top investment property Brent has, please contact us. We can give you all the support you need.
What is on offer in Brent?
Many of you are probably wondering what it is actually like to live here though. You will be happy to hear that a host of new venues will be moving here soon. They include the Getty Images Gallery and Troubadour Theatre. In addition, there shall be a Boxpark container-village food market. Even the Royal Philharmonic Orchestra is going to be making its way to this part of London in May.
There is one draw that stands above the rest however. This would be the London Designer Outlet, with seven million visitors each year. For those who don't know, this is the discount shopping centre which opened in 2013.
Wembley Park has its fair share of visitors too, with 3 million yearly. Another noteworthy fact about the park is that it has an expanding mix of independent traders.
Other areas are receiving upgrades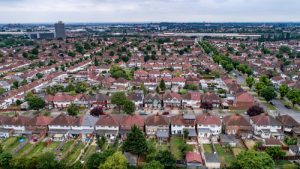 Furthermore, other areas of Brent are set to get an upgrade. Within South Kilburn, the locals have voted for work to continue on the regeneration plans to enhance the neighbourhood.
In Northwick Park, plans are coming together to erect high quality, affordable housing. There are also going to be more public spaces.
In Alperton, Berkley's Grand Union is experiencing its own development. The canalside district exists on what was once a 22-acre industrial estate. Here, you can expect 135,000 sq ft of fresh flexible workspace and 3,000 new homes. With these comes the promise of over 650 apprenticeships and jobs.
Come to us to explore investment property in Brent
At Finefair, we have a strong reputation for excellence that we continue to improve. The team assists clients belonging to the public sector in addition to the private one. We can offer a great service to suit any requirements.
If you are after the best investment property Brent has, please speak to us. We can help with your search then offer a range of useful services including guaranteed rent, management, maintenance, and more.