Finefair is a real estate business that excels in a variety of areas. People come to us if they require portfolio or investor services. In fact, we are the top company to call if you are seeking the finest investment property City of Westminster has. We have experience handling a large number of structures, including single apartments and entire blocks.
It is a fair assessment that 2016's EU referendum had a considerable effect on investments entering the UK. However, the dust is thankfully beginning to settle. December's decisive general election saw the return of investors worldwide to the country. They came back looking for fresh opportunities. Several of them have made moves towards the properties in the West End.
An increase in investments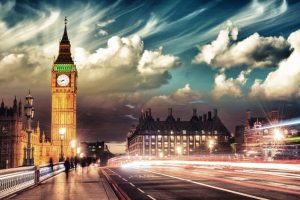 During the tail end of 2019, as well as 2020's first two months, the West End saw an increase in property investment. Between November 2019 and February 2020, this reached £350m. This is a year-on-year increase of 62% over the same amount of time in 2018-2019. The figures show that the election had an effect on real estate developments. However, not everyone was discouraged ahead of time. Looking further on, we saw huge investments from the US and Hong Kong. The former tripled its investment to £130m in 2019 from £40m in 2018.
Another interesting fact is that West End transaction values have fallen to £891m in 2019 from £1.5bn in 2018. Despite this, it was the year's last two months and a healthy 2020 start that boosted the district's total investment growth. Such an uplift paints a great picture for the West End for an active 2020. The private sector is expected to reach over £1.7bn within the year.
Vital acquisitions
A multitude of vital acquisitions took place in the West End during 2019. These included the sale of 325-329 Oxford Street. This is a mixed-use office and retail site. Hines, the US real estate firm purchased it for £130m. In addition, Hong Kong investors bought a plethora of ultra-prime spots for a total of £350m. If you wish to find the leading investment property City of Westminster has, please come to us.
Post-election political stability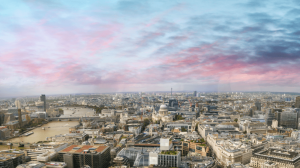 The new stability won't be the only detail enticing investors though. In 2019, in the mayor's London Plan, it officially defined the West End as an international centre. This status permits West End businesses and buildings to diversify their current uses and be more flexible. One other fact is that this is also included in the draft City Plan by Westminster City Council.
Presently, the retail sector is transforming to put extra emphasis on experimental offerings and mixed-use structures. There is no doubt that domestic and international investors will find this appealing.
Help with investment property in the City of Westminster
At Finefair, we have extensive experience with investors who are after their next big purchase. Our team ensures that the structure they are after is suitable for their requirements. We can then handle managing it, offer guaranteed rent and more.
If you wish to get your hands on the top investment property City of Westminster has, don't hesitate to contact us. We can create the right service for you.