Finefair can provide lots of options for investors. This even includes the most reliable council leasing City of London landlords could arrange. Our team will support you, making sure you can earn a stable, secure income for your properties. Whether you have a large or small portfolio, trust us to manage it.
The City is one of the busiest parts of London, home to a huge number of big businesses. Every day millions of people travel to and from the Square Mile. Bold new plans could affect people who work as well as live here. These could see the area become a better spot for pedestrians and cyclists.
What is the proposal?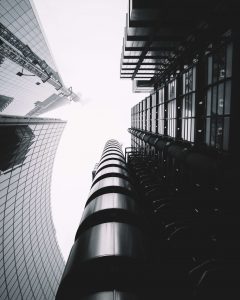 The City of London Corporation is proposing that the speed limit on all roads in the Square Mile be 15mph. The idea is to make streets safer for people walking and cycling. A new cycle network will also be set up.
The ultimate goal is to reduce the number of vehicles on the road in the area. The ambitious target is to cut this by 25% in the next decade and by 50% overall before 2044.
Mayor of London Sadiq Khan revealed similar proposals recently. He would like to see a 20mph speed limit across Central London. This would make several areas safer for non-drivers.
Approval
The decision making body of the City of London Corporation has already agreed to the 15mph proposal. However, it must now pass in Government before it can become law.
A great service
Finefair has a lot of experience managing different properties. This includes flats all across central London as well as larger family homes. We can offer the best council leasing City of London has for all of these assets.
Because we look after so many assets in various Boroughs, we know how much tenant needs can change. Some people love having somewhere to park their bicycle securely. If you provide this, we can include it in our maintenance plan so it stays secure.
To find out more about what we can offer, just get in touch with our team.