At Finefair we appreciate how challenging it can be to manage blocks of homes. However, we know how to do this job to a high standard and can unlock lots of benefits. This is why we are the top name for block management Richmond Upon Thames has.
Commuting is a part of life in London, whether you have to spend an hour on the Tube every morning or simply cycle to work. As a result lots of people look to live in areas that offer the best commute. A recent survey takes a closer look at areas to see which one is best for commuters.
What did the survey look at?
The survey took a look at the important factors that can influence commuters. Most notably they asked how long the commute took, how much it cost, and how friendly fellow passengers were. In addition, it asked if people were satisfied with their commuting.
Which area is the best?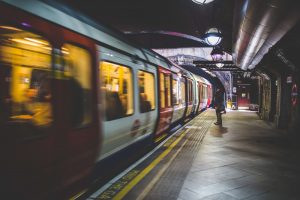 Richmond Upon Thames had the best commutability score. Several factors contribute to this, including the fact it had the lowest monthly commute cost and a short journey time. While the stations in the Borough are all outside Zone 2, trains can reach Waterloo in less than half an hour. From Richmond station it takes just 21 minutes.
While the cost and speed were the best factors, people in Richmond were also quite happy with fellow travellers. It was one of the highest scorers for commuter friendliness at 63%. In fact this follows a pattern that people from West London as a whole are happier with other passengers than the other parts of the capital.
The top five
The second best area for commuting according to the survey is Kensington and Chelsea. As a Central Borough, locals have a very quick commute. They also reported high commuter satisfaction. The downside for the area though is friendliness; at 51% it was second from bottom. This is likely because it is a busy central area.
The top five also includes Islington, Sutton and Southwark.
Work with Finefair
The quality of the commute can have an impact on house prices and demand in an area. If you are an investor this is something you should look at. Finefair can help. We have a lot of knowledge and offer excellent services including the best block management Richmond Upon Thames can provide.
Contact us if you want to find out more about what we can do for you.