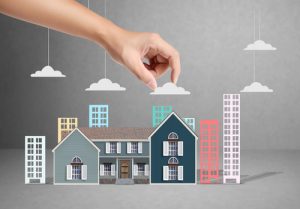 People come to us for a number of reasons. In many cases they find themselves unable to oversee their investments alone. Fortunately for them, we are the best business working in property management Barking and Dagenham has to give. This is because we always commit ourselves to meeting the highest standards possible.
A new regeneration
Be First is set to make some welcome changes to the Borough of Barking and Dagenham. For those who don't know, they are a regeneration company owned by the council. They are currently preparing to build 500 homes in a scheme you can only describe as eco-friendly. The plan recently got planning approval so it will begin to make progress shortly.
The enterprise is going to include 11 buildings as well as 526 flats. Of these, 65% are going to be for shared ownership or affordable rent. The remaining 35% are for market sale.
Be First's goal here is to supply the neighbourhood with a brand new park. In addition, they want to offer energy via connection to the district heating system and rooftop solar panels. According to them, the energy savings shall diminish carbon dioxide emissions by 40%.
Facilities for cycles
Be First also wants to introduce facilities to park over 1,000 bicycles. A representative said that this new addition will provide extensively enhanced homes for both new and existing tenants.
The developer has done a lot of work to enhance the design. By doing so, they can ensure that the quality of the public areas mirrors the quality of the new homes.
At Finefair, we use our vast experience so we can satisfy the diverse needs of our clients. They might want us to offer the best property management Barking and Dagenham has or something similar. No matter the circumstances, we will see to it that they receive the help they deserve.
Contact us today if you need to find out more.