For your property needs, you should reach out to Finefair. We have become a leading name for property investment Wandsworth trusts. This is thanks to our dedication to great standards of work and customer service. It isn't all we do though; our team can use their skills to help investors and landlords across London.
Breathing new life into a Wandsworth estate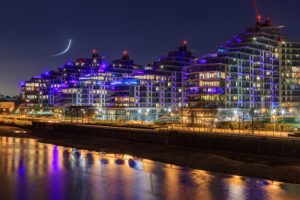 A planning application for Alton Estate, Roehampton has been submitted to Wandsworth Council. The proposals are for the regeneration of the 31-acre site as well as the creation of new homes. The work would deliver an impressive 1,103 homes which would include 256 affordable new and replacement homes.
The new homes will use an energy efficient design and will be for flexible long term use. All of the secure council tenants will get an offer for a home at the Alton Green development. Resident leaseholders and freeholders will also get the chance to buy a home via a shared equity scheme.
The council's partner for the development, Redrow, has been working closely with the local community. They have made a pledge to create a number of jobs, apprenticeships, and training opportunities so the project really benefits the locals.
The Alton regeneration will provide new homes and will also help re-energise Roehampton. This work will deliver fantastic community facilities that the area and the rest of Wandsworth can benefit from. The designs have taken the strong cultural identity of the area and the local heritage buildings into account.
A great area for investors to check out
Wandsworth has a great property scene. This includes Edwardian and Victorian semis, detached, and terrace houses. In addition are a number of modern riverside and town centre flats. A lot of families decide to move to this area of south-west London for the homes, open green space and river walks. Families also love the amazing choice of schools.
With all the opportunities for property investment Wandsworth offers, you should turn to an expert team for help. You can be sure that you are making the right choice when you contact Finefair. Our services can do a lot for you, including ensuring you receive a steady income from properties. Read through our site for more details about our work and then get in touch if you want to learn more.