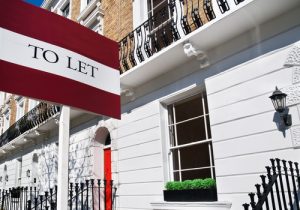 When they need to locate a suitable lettings agent Barnet residents regularly come to us. Our team works alongside countless experts in this field. As a result we know people who have the skills and knowledge necessary to assist you in every aspect of maintenance and management. In time, the ideal property shall be in your hands.
Totteridge Village is one of the most beautiful parts of North London. The spiritual heart of this neighbourhood is undoubtedly the Orange Tree pub. Each Sunday, it is always full of people enjoying one of their outstanding roasts. There is a great community feel as a result.
Commuter village
Totteridge is one of the most popular parts of the Borough of Barnet. For all intents and purposes, it is the quintessential commuter village. It provides everyone with a true sense of escape from city experiences. This is despite the fact that urban sprawl actually transformed it into a far-flung suburb a while ago. In addition, it is quite a leafy location with plenty of high calibre period homes.
The people who live here refer to it as London's own Beverly Hills. This is due to the wealthy inhabitants who reside in massive country-style homes. The fact that it is a semi-rural locale on a ridge of high ground is another reason why. Fortunately, first time buyers have an opportunity to join the rich here. Most surprisingly, they can do so for the un-Beverly Hills cost of just over £100,000.
Why do people love Totteridge?
People who live in Totteridge love it because there are acres of open land here. In addition to a small village green, there is Brook Farm Open Space. Moreover, there is the interestingly named Whetstone Strays. It is true that Totteridge's centre has no shops. However, the adjacent High Road comes with a healthy selection of everyday shops and restaurants. There are pubs, cafes, and supermarkets as well.
At Finefair, we aim to supply everyone with the highest possible standards of service. Because of this, clients return to us whenever they require help in the future.
If you want to work with one of the best lettings agent Barnet has, feel free to get in touch anytime. We can answer questions and find out more about what kind of assets you are interested in.