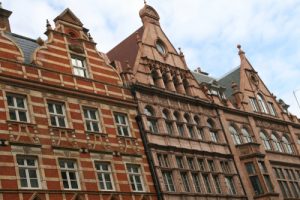 Finefair clients rely on us for a wide array of services. For one, we are the leading company working in estate management Enfield has. To make the experience as smooth as possible, we see to it that you receive all the help you need in one place. In addition, we will provide you with your own account manager.
TFL plans
We may see the erection of homes at Enfield's tube stations in the near future. Officials are considering this plan in an effort to soften London's housing shortage. Transport for London (TfL) drew up plans that might result in the construction of 150 homes at Arnos Grove underground station. There could also be 400 homes at Cockfosters.
The schemes here are parts of a greater house building enterprise. The goal is to supply 3,000 homes at sites owned by TfL all over the capital. At the very least, they are going to classify 40% of them as affordable so they are available to people with smaller budgets.
TfL's intention
Right now, the proposals remain in the initial phases of development. At some point, they must gain approval from the planning committee at Enfield Council. If this happens, construction can begin.
TfL's intent is to do more in addition to offering money to fund the transport network. They want the schemes to inspire a movement to car-free developments and public transport, a move that is more sustainable.
The local plan from Enfield Council puts an emphasis on Brownfield sites that have already been developed. This includes transport hubs. Despite this, the plan does not exclude the possibility of constructing on a small part of the green belt. If the plans were to go ahead, both underground stations would stay open during construction.
At Finefair, we do our best to make sure that your estates stay in top condition. This is one of the main reasons why people think we are the greatest business specialising in estate management Enfield has. We also know that different solutions are necessary to meet each person's individual needs.
If you would like to speak to us, feel free to get in touch anytime.