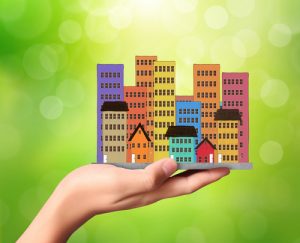 If you are looking to receive a steady income from your properties, you should try reaching out to Finefair. Our work is extensive to meet the needs of landlords and investors across London. For example, we offer services for block management Sutton relies on. They are first class and therefore very popular.
London Tramlink extension
Transport for London is considering a £425million London Tramlink extension. This would provide commuters in an area of south-west London with a faster, greener way to travel and get to work.
There was a "referendum" for the plan which found that more than 8 in 10 people were happy with the idea to enlarge the tram network. The route option that was the most popular was between Wimbledon and Sutton via Morden. Transport chiefs will make a decision later this year about whether the five-mile extension will commence. The work would begin in 2022 and then the services could be up and running by 2025.
If this project gets the green light, it would put Sutton in the spotlight for those interested in properties. This is one of the most affordable areas of London at the moment and has a lot to offer people.
Sutton – a fantastic place
Rightmove data shows that the average cost of homes in the postcode SM1 is £417,000. This has gone up around £50,000 the past two years. The price performance is impressive when you compare it to the wide backdrop of falls. You would spend around £265,000 on a typical Sutton flat and £649,000 for a detached house.
Sutton has a growing number of new flats along with a great stock of Thirties and Victorian family homes. The council is also currently working on proposals to revamp the area. This will allow them to regenerate some of the local council estates. There are around 5,000 new homes that are set to be built in the area by 2031.
Join the many clients who benefit from our work and rely on Finefair today. Our website is full of information on our services so take your time learning about what we do. If you want to know more about the block management Sutton depends on or any of our other services, know that you can get in touch and we would love to help you.