If you need help with council leasing Tower Hamlets has the perfect business for you. The team here at Finefair has specialised in this service and many others for years. As a result we have been able to assist a huge number of clients. This is due to our ability to secure partnerships that benefit all parties.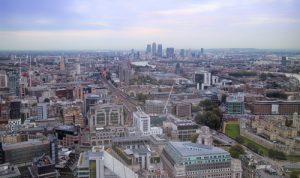 A new report has revealed something very interesting about Tower Hamlets; the area provides the quickest return on buy-to-let investments.
The report examines several important things, including the price of buy-to-let stamp duty. In addition, it took a look at the annual rent and average house price. The goal was to discover the amount of time you would require to recover the money to purchase property in every part of the country.
How long would it take to recover the investment?
You are right to think that a buy-to-let investment comes with a myriad of extra concerns. Examples include capital growth, contingency budgets, and many more. However, the report looks at a more absorbable level where it offers a decent return in relation to regaining the investment's cost through your rental income.
The study classified Tower Hamlets as the London borough with the fastest return. The annual rent income means it would take 21.4 years to recover the stamp duty costs and house price of £452,821. The average annual rent here would be £21,144.
Profits
This research illustrates that buy-to-let is still a profitable option. You have to view it as a long term venture and not one for making some quick cash though. Think about the commitments first and then jump in if you want to profit here.
At Finefair, we always aim to provide the highest standards of service. Such an approach allows us to continue improving our reputation. Knowing this, clients realise they can depend on us for their needs.
We are proud to offer several different options for tenancies. As well as private lettings we are a competent provider of council leasing Tower Hamlets landlords can trust. You are welcome to contact us anytime if you would like to use our services.