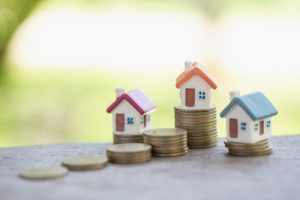 Do you have an interest in stepping onto the property ladder? Or, do you already have your own portfolio full of properties? Regardless, you can benefit greatly from having the Finefair team on your side. Through our expert knowledge and prestige services, you will get all the help you need. Our work includes support with investment properties Southwark residents trust for amazing results.
New homes at Old Kent Road area
More than 1,600 new homes for Old Kent Road have been approved this month. The council's planning committee gave approval for 2 major planning applications. The new homes include 162 at social rent. As a result of this, the amount of social housing set to be delivered in the area is over 1,300.
Malt Street
The Malt Street regeneration is the first development. Southwark planning committee has given approval for 1,300 new homes for the site at the north end of Old Kent Road. The project includes 48 intermediate homes as well as 83 social rented homes.
There is also affordable retail space in the application for the work. The council's planning committee approved the application at the beginning of June. However, this is subject to referral to the Secretary of State.
The new development consists of 11 buildings which range from 5 to 44 storeys. 40% of the housing will be affordable. Originally the plan was only 20% affordable so the much higher number is great for the area. A minimum of 25% of the homes will be social rent.
Verney Road
This is the site of the second development. The committee decided to approve an additional 338 homes, subject to referral to the Mayor of London. These include 33 intermediate rent and then 79 social rented homes. There will be three different buildings with 18, 19, and 24 storeys. The development will also offer workspaces and have great landscaping.
Support from experts
The Borough of Southwark is full of opportunities to invest in properties that are amazing as well as affordable. See how you could benefit from our work and get in contact with the Finefair team today. You can count on us for leading assistance with investment properties Southwark clients often rely on.