At Finefair Ltd we know how much trust landlords are putting into their letting agent. We work hard here to ensure we can offer great services. This can even include guaranteed rent. So, if you want to work with one of the best choices for a lettings agent Hackney has, we are here for you.
Hackney is one of the most interesting parts of London. It has something for everyone, whether you love culture, nightlife, food, or open spaces. In terms of housing, it has some of the coolest neighbourhoods. The mix of properties ticks the boxes for many different people, from creative professionals to young families.
Schooling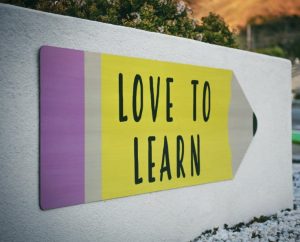 One of the main things that draw families to Hackney is the options for education. There are plenty of primary and secondary schools across the Borough. Plus, there are some prestigious independent schools.
When families look at where to live in the area, they should prioritise being close to good schools. However, this can be more costly in some areas than others. It is wise to look at local house prices in each catchment area.
North Hackney
This part of the Borough is one of the most popular areas for families because it is greener and more residential. There are a number of top rated schools in the area to look at. One of them is William Patten Primary School. It is in Stoke Newington, a very popular area. As a result, it is expensive to buy homes nearby. Many family size houses have values of £1million and more.
There are other parts of North Hackney that are more affordable but can still offer access to good schools. For example, homes in Upper Clapton can range from £375,000 to over £800,000. Stamford Hill is one of the cheapest areas, with house prices from as little as £250,000.
Central Hackney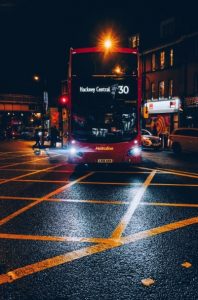 The centre of the Borough has a similar range of property prices close to the best schools. The most expensive locations are in the middle and south of the district. Here the average can be over £1.1million.
The Lea Bridge area is one of the best options here. There are two top schools, a primary and Clapton Girls Academy. Both have excellent ratings. House prices in the district range from £350,000 to £500,000, making it one of the more affordable locations.
Hackney Downs and Hackney Central are good locations for schools too. However, depending on the neighbourhood, prices can be a little higher. In the more popular area they can exceed £700,000.
South East Hackney
The south of the Borough is the busiest area because it is closer to areas like the City. However, it is also home to some of the best schools. A number of them are to the east, with four in Homerton (three primaries and a secondary). House prices near these schools range from £500,000 up to £545,000.
A little further east is Hackney Wick. There is an outstanding nursery and primary school here. However, prices can vary from as little as £390,000 to over £700,000.
To the north is the King's Park ward. Families can find a top primary school here, but the house prices can vary wildly. In the cheapest neighbourhoods homes can cost as little as £245,000. However, some locations can have prices close to £1million.
South West Hackney
You can find some of the most expensive neighbourhoods in the whole Borough here. The values tend to be higher because the areas are closer to Central London and an array of great amenities.
Of the areas with top schools, London Fields is one of the most costly. Homes can sell for well over £1million here. The cheapest homes close to schools can be worth over £700,000.
Hoxton, Shoreditch, and De Beauvoir are also noteworthy for the amount of quality schools in the areas. There are a number of options here. However, you need to take a good look at house prices. The average in some areas is under £400,000. But, some postcodes have an average over £1million. This includes parts of Shoreditch.
Work with a top lettings agent in Hackney
Finefair Ltd understands just how diverse the property market is in London. There can be problems with affordability in a number of locations. This can create high demand for rental properties. A lot of families will look at doing that so their children can attend the best local schools.
If you are an investor, buying homes close to the best schools can be very lucrative. They can provide healthy long term returns and also tend to hold value very well.
We can support clients with any type of letting. This is what makes us one of the very best companies to work with. You will get the right support from a lettings agent Hackney landlords trust. So, get in touch today to find out more about us and the services we provide.