Last year was a really incredible one for the property market in the UK. London had one of the most interesting periods, enjoying a huge wave of activity. Finefair Ltd was on hand to offer help wherever we could. We did everything to showcase why we are the best partner for investors and the top name for estate management Hammersmith and Fulham has.
New £1million neighbourhoods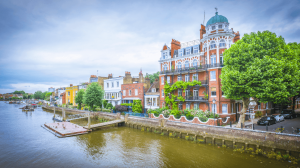 One of the best ways to check how the market is performing in London is to look at the average price of homes in different areas. In 2021 14 areas broke through into the £1million bracket. Just 7 slipped below this threshold.
At the same time, there was a 19% increase in the number of homes with values over £500,000. As a result, more than 2/3rds of the 635 wards in the city are now over this mark.
There was a pandemic-fuelled boom in demand for homes in London last year. It came because of a combination of low interest rates, the stamp duty holiday, and a dip in prices in 2020. There was also a bullish attitude towards buying with many people wanting to get on with their lives.
Not surprisingly many of the neighbourhoods to cross the £1million average were the target of people who were upsizing. Most of these locations were places with a good stock of larger family homes with gardens and parking. Leafy parts of Zone 3 were especially popular.
Highest new averages
Chiswick Homefields tops the list if you look at the current average price of homes to cross the £1million mark. The average sold price for 2021 was an impressive £1,218,620. This was an increase from £979,461 the previous year.
The second highest new average price over £1million was Town in Hammersmith and Fulham. Here the 2021 average sale price was £1,166,451. It was an increase from £986,845 in 2020.
Highest rise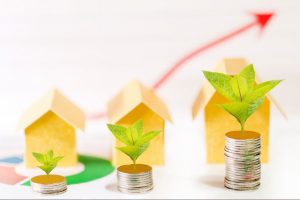 The biggest increase in average sale prices in the year was Childs Hill, Barnet in North West London. In 2020 a home would cost £788,000 on average. However, last year this number rose to £1,123,501.
This is a great example of an area seeing a huge growth in prices because it became a prime target for upsizing. There are lots of large family homes in the area. These are primarily in tree lined streets of semis or rows of terraces. It is quite a green area, with three local parks and another just outside the border. Plus there are good transport links and some impressive local amenities.
2022
Many experts are predicting that prices will continue to rise in London in 2022. This will likely be due to low supplies and more people looking to move on with their lives post-pandemic. Rising interest rates and energy bills could curtail some interest, but it is still expected to be high and push prices up. A return in confidence of overseas buyers would increase values too.
Arranging estate management in Hammersmith and Fulham
Finefair Ltd respects that investors want the best services when they put their money into properties. We are proud to offer that, catering for their unique needs and offering excellent value. We can also scale the service to suit any portfolio, including large ones with dozens of homes.
So, if you want to build a relationship with the top provider of estate management Hammersmith and Fulham has, speak to us. We can look after any assets, including valuable ones with 7 figure values.