When it comes to help with council leasing Southwark has no one more skilful than us. Finefair has a wealth of experience with properties and can support clients with their needs. This means that we can work with various types and sizes of portfolios to provide the very best results.
A new Southwark development to check out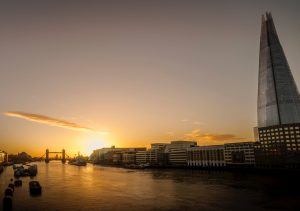 Plans for an £83m mixed-use development for Bermondsey's Tower Bridge Road has just got planning permission. The work will produce luxury flats as well as communal hub. This will include space for offices, retail, and restaurants on the ground floor.
The Newhams Yard project at Tower Bridge Road will create 3 buildings ranging up to 10 storeys tall. They will be around a public courtyard so there is public space for residents.
The development plans include the creation of 86 deluxe apartments. This will consist of 1-bed, 2-bed and 3-bed homes as well as studios. The scheme will be in a prominent place close to Tanner and Bermondsey Street.
In addition to the homes, there will be 143 'aparthotel' residences. These are a kind of apartment that residents can check in and out of like you would at a hotel. On top of this, there will be a co-working space, state-of-the-art gym, and a cafe.
It was Galliard Homes along with Acorn Property Group that proposed the scheme. The location is within the lively local community. The results of the work will be incredibly popular with Bermondsey residents because it creates more homes and amenities.
Give the Finefair team a call
Whatever the case with your properties, we can lend a hand. In fact, we can do much more than this; through our comprehensive services, you can benefit in a huge number of ways. For example, we offer assistance with council leasing Southwark investors and landlords can count on.
Reach out now to experience our stellar standards of customer care and learn all about our leading work. Or, visit our website to read more about what we do and how it will benefit you.