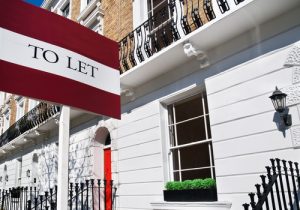 There is no need to take on the responsibilities that come with owning and managing properties on your own when we are here. Finefair has a team of professionals who can provide a bespoke service to meet your needs. For example, we regularly act as a premier lettings agent Barking and Dagenham can count on.
East London estate rebuild
Wates Residential has won a £55m project to help rebuild Gascoigne Estate in the town centre of Barking. They will therefore be able to complete the next phase of the work. The developer was successful in securing this scheme through Be First's framework. This is specifically for Barking and Dagenham council. The framework will help deliver a £1b scheme to regenerate this town centre in East London.
For the first phase of the project, the 1960s estate will be redeveloped into 200 homes, over 40% of which will be affordable. The work is set to begin in February next year and will continue into 2022. The plans are to eventually build over 526 new homes across 11 buildings at the council estate. In total, 65% of them will be for shared ownership or affordable rent and another 35% will be for private sale.
Wates has a great track record when it comes to delivering high quality homes. They also pursue progressive employment policies. Additionally, by following Be First the work will set new environmental standards.
The aim for this scheme is to deliver quality new homes for the local community. The work will also deliver a lasting legacy for the area thanks to an investment in training, skills, and education.
A team that landlords and investors can trust
The Finefair team can be there for you and assist with numerous things. This could be increasing the value of your portfolio or helping you make successful investments. We can also allow you to receive a stable income from your properties with guaranteed rent.
You can learn about our work as the lettings agent Barking and Dagenham loves through our website. Reach out to us if you want to know any more.